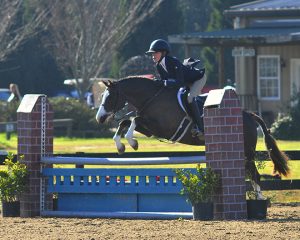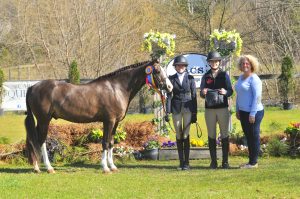 Whispering Marquis
NORTHERN CROSS KRUGERRAND x CADLAN VALLEY MISS WALES – 9 YEARS OLD – 13.2 H – WELSH PONY – GELDING
Ernie is a handsome and great minded medium pony. This gelding has that sought after soft and rhythmical movement with great knees over the fences with a no look attitude. He is very balanced with excellent conformation that allows him to model very well! Very sweet, willing to please and sound!
SHOWING EXPERIENCE & HIGHLIGHTS:
– Qualified for Medium Green at the 2017 Pony Finals
– 13th Medium Green Model at the 2017 Pony Finals
-Multiple Divisional Champion in the Green pony
SUITABILITY:
Ernie is a lovely entry in the Medium Pony. Very nice pony derby entry.