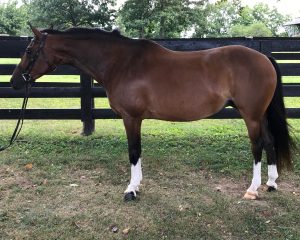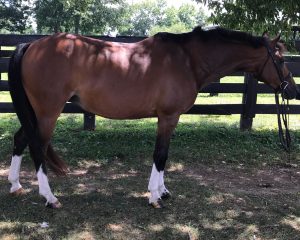 IMPAVADO
Rijn Beau x Elite Spring Lily
– 2007 – 14.1 1/2 HH – Oldenburg / Welsh Pony – Mare –
Congratulations to Hannah Jackson on her purchase of Lily! This new team will be under the guidance of Suzanne Chubb and Paramount Performance Horses!!
video: https://youtu.be/ZQZxrltXJFE 
DESCRIPTION
Lovely green large mare. Lily has lovely conformation that will get you noticed in the model. She is soft and sweepy in her movement as well as being pretty over the fences. She has a finished lead change and is very honest and brave. Very sweet and talented mare ready to start her show career!
SHOWING AND EXPERIENCE
  – Green eligible
     – Has been showing locally for two years
SUITABILITY
Green eligible has been shown locally for two years. Best for an intermediate rider is better that beginner