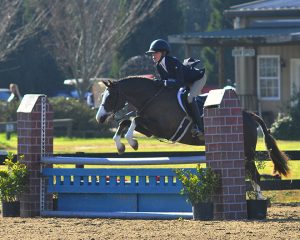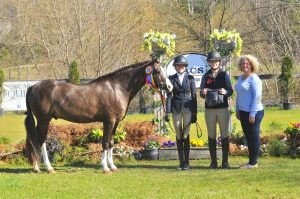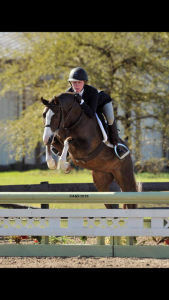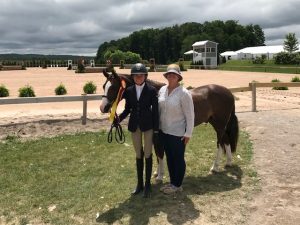 WHISPERING MARQUIS
2008 Chestnut 13.2h Welsh Pony
Northern Cross Krugerrand x Cadlan Valley Miss Wales
SOLD
VIDEO: https://youtu.be/k_zksJv268g
https://www.youtube.com/watch?v=Nr2NY_1nwyk
This handsome gelding will definitely get you noticed with his lovely conformation accentuated by his deep liver chestnut color, four white socks, and large blaze. Not only is Ernie handsome but he has a lovely rhythmical canter, soft and lofty trot, as well as an impeccable jump. Ernie has the looks for the model, the movement for the under saddle, and the jump to be a top notch division pony.
SHOW EXPERIENCE & HIGHLIGHTS  
  – Numerous division champions and reserves
   – 2018 GLEF Champion Pony Equitation
– 2018 March Madness Champion Pony Hunter
 – 2018 WEC Winter 1 Champion Med Pony
– 2018 Champion Nashville Classic Med Hunter pony
   – 2017 Pony Finals 14th Green Model
– 2017 Reserve Green Pony GLEF
   – 2017 Champion Green Ponies Aiken Spring Finale
   – 2017 Champion Green Ponies Carolina Classic
– 2017 ribbons in the Regulars as a green
This pony has numerous Classic, Handy and Medal wins this year.