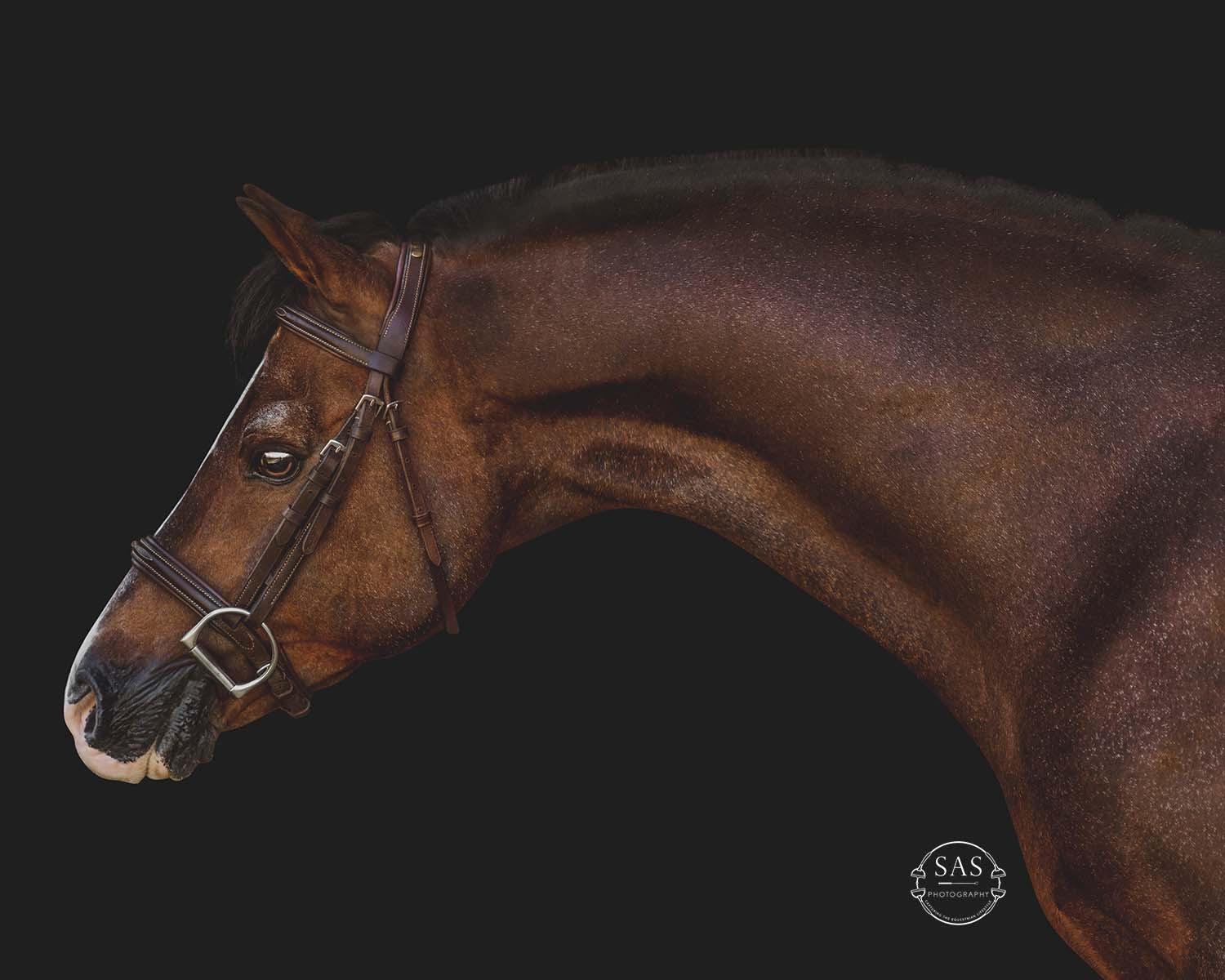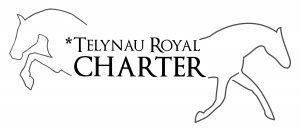 ​ *Telynau Royal Charter started his career in Wales. While there he amassed 27 Championships and started his breeding career at the famed Telynau Stud where he was bred and raised. Charter was imported from Wales in 1999. Once in the United States, Charter continued his highly successful show career and began to make his mark as a top-breeding stallion. Charter's temperament has taken him to the top in every realm of the Welsh Pony world in the USA. He has been Champion and Supreme Champion numerous times. His consistency in the show ring led him to receive his WPCSA Legion of Merit after just 2 years in the United States. Just three years later in 2004, he received his Award of Excellence with over 4000 points and was also awarded the American National Supreme Championship under both judges.
Charter is passing the traits that have made him a phenomenal show horse on to his offspring, making him a truly great sire. His offspring are very successful in both the WPCSA and USEF show rings. In the WPCSA, Charter has earned his sire Legion of Merit, Legion of Honor, Award of Excellence, Award of Distinction, Order of the Dragon and Order of the Centaur. Charter has also been the WPCSA Sire of the Year in 2014 and 2015.
​Charter is also making his mark with the Pony Hunters and Pony Hunter Breeding events in the USEF. Charter has been the leading Pony Hunter Breeding Sire from 2010-2014 and was Reserve in 2015. In 2016 Charter became the first pony ever to lead the USEF in both the Pony Hunter Sires and Pony Hunter Breeding Sires in the same year. His offspring have won on the line at Devon and Upperville for many years, as well as winning him Get of Sire award at both shows numerous times. In 2016 Charter sired the Reserve Champion in the Medium Division, Highest Overall Scoring Welsh and the Champion in the USEF Pony Medal Finals! Over the years, Charter's offspring have won too many honors at Pony Finals to list.
​*Telynau Royal Charter is truly a one of a kind pony. Most of his sire awards were earned while he was still showing. In 2014, at the age of 21, at his final show Charter was Reserve Champion in a hunter derby out of 18 entries of mostly horses. Charter is owned by Melissa Jo Hollingsworth and her husband Mark Clark and is enjoying his life as a breeding stallion at Saddle Lake Equestrian Center in Kentucky. Not only does Charter cross well on pony mares but he is also crossing on warmblood mares making phenomenal small junior horses. Currently his book consists primarily of warmblood, thoroughbred or various horse crosses.
Charter's Height: 13 7/8 Hands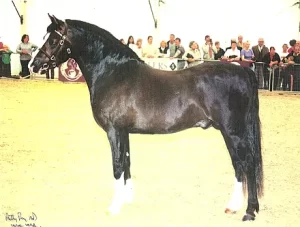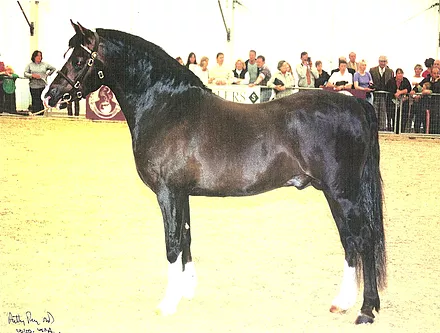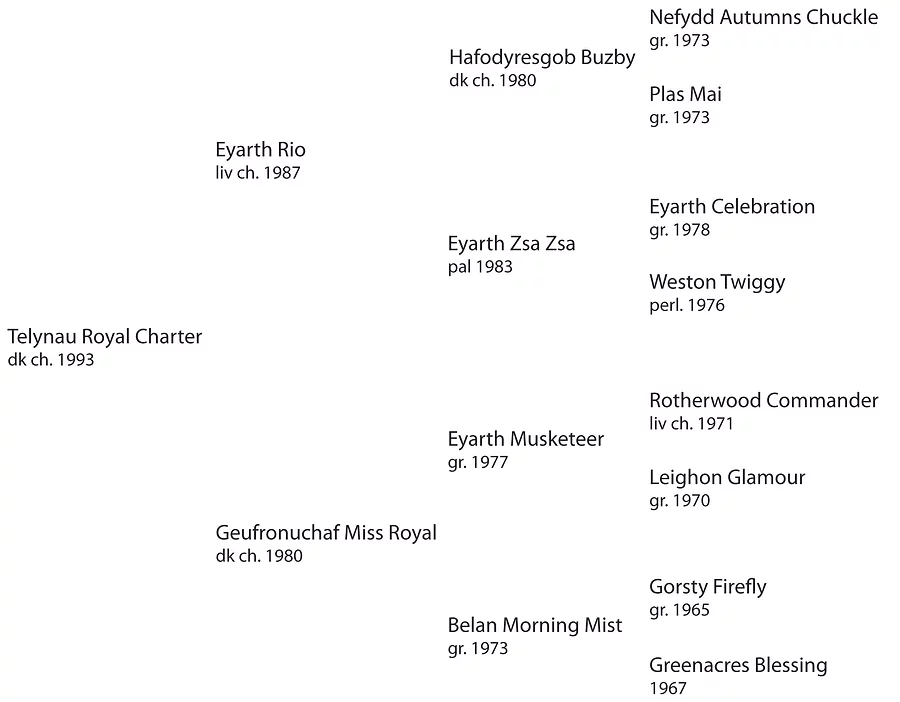 2023 Breeding Contract:
Charter's Awards
LOM, OD, AOE – Indivdual
LOM, LOH, AOE,AOD, OD, & OC Sire
International Supreme Champion
2022 Get of Sire award at Devon
2022 & 2021 USEF reserve champion leading pony Hunter Breeding sire
2020-2016, 2014-2010 USEF Leading Pony Hunter Breeding Sire
2015 USEF Reserve Leading Pony Hunter Breeding Sire
2016 USEF Leading Pony Hunter Sire
2017 USEF Reserve Leading Pony Hunter Sire
2015 WPCSA Sire of the Year
2014 WPCSA Sire of the Year
WPCSA Order of the Dragon
WPCSA Sire Award of Excellence
WPCSA Sire Award of Distinction
WPCSA Sire Award of the Centaur
2000 West Coast Challenge won "The Ultimate Sport Horse Challenge Award"
2001 Sport Horse Challenge Pony Champion
2000 WPCSA National Hi Score Sec B Stallion and Princess Diana Memorial Cup
Winner (high scoring imported pony!)
2000 Western National Champion Section B and Supreme Champion under both
judges. (Hackney-Glencoe and Russell-Allen-UK) Also named Best in Show!
2000 Western National Division Champion in performance classes of English
Pleasure, Western Pleasure and Hunters
2000 Sport Pony Challenge Champion-West Coast Sport Horse Classic.
2000 American National Champion Secton B Stallion (Tibbey-Lacy)
2000 Supreme Champion at the Fall Festival in Tulsa, Oklahoma,
(Hillard-Gryngalt)
2000 Supreme Champion at the North West Welsh Classic in Tacoma, Washington
(Rhinedollar-Helicon)
2001 First and Champion Sec B at Creston Spring Show.

2001 1st, Champion Sec B and Reserve Supreme Champion (American National
Judge) at the American National Welsh show in Albany, Oregon. He was also
named Division Champion in Hunters and English Pleasure again.
2001 Sport Pony Challenge Champion (2nd year in a row!) 2001 Spanaway, WA
North West Welsh Classic Champion Sec B and Supreme Champion under judge
Owen Jones, Nebo Stud. Reserve Division Champion Western Pleasure. 2001
Paso Robles, CA Supreme Champion at the Pacific Coast Classic, judge Reid.
Reserve Supreme Champion, judge Casipit
2001 Katy, TX Gulf Coast Supreme Champion (N. Kalinski), Res Division
Champion Hunter and Division Champion Eng and Western Pleasure after winning
all SIX classes!!!|
2001 WPCSA National High Score Sec B Stallion (2nd consecutive year) 2001
Winner of the Princess Diana Memorial Cup for the highest scoring imported
Welsh Pony or Cob 2001 Received his Individual Legion of Merit in just 2
years!
​
​
​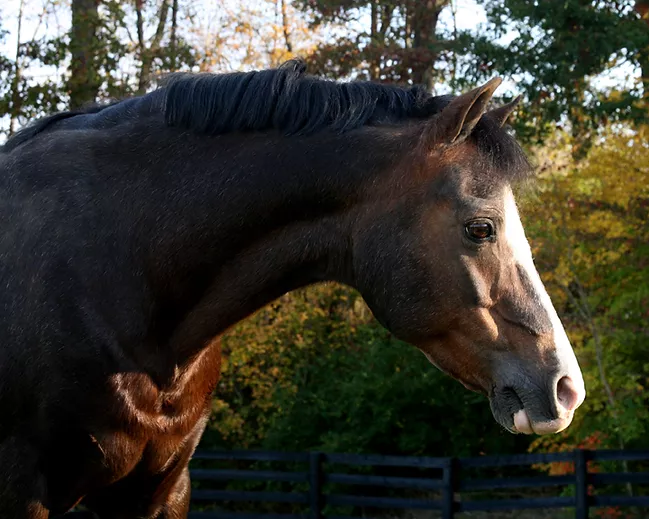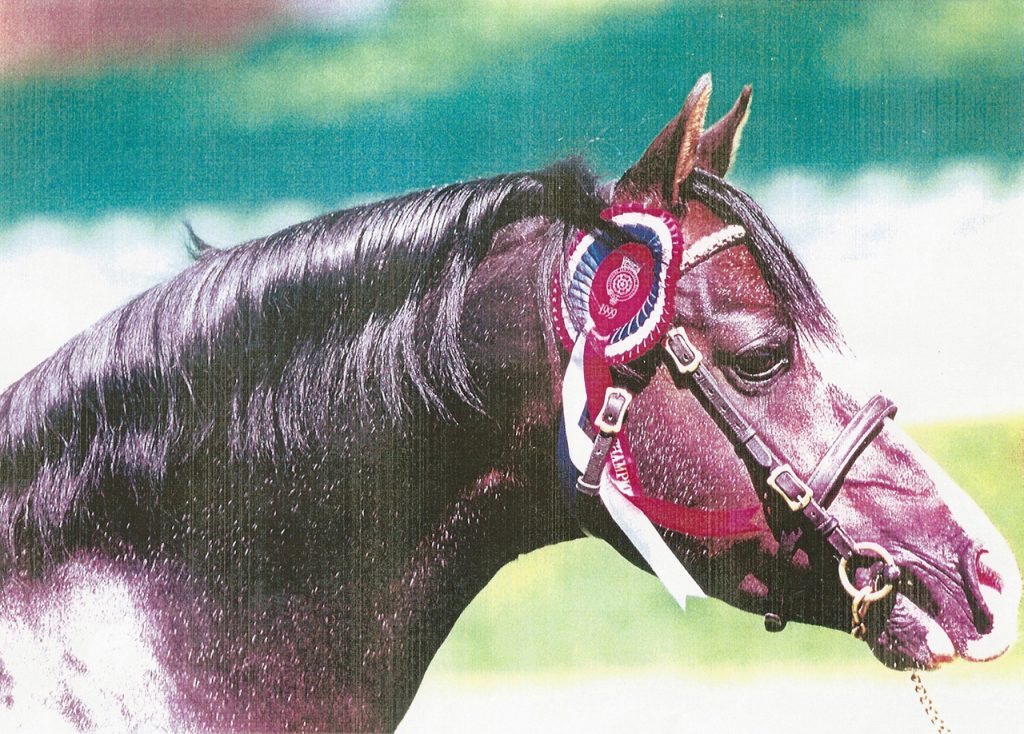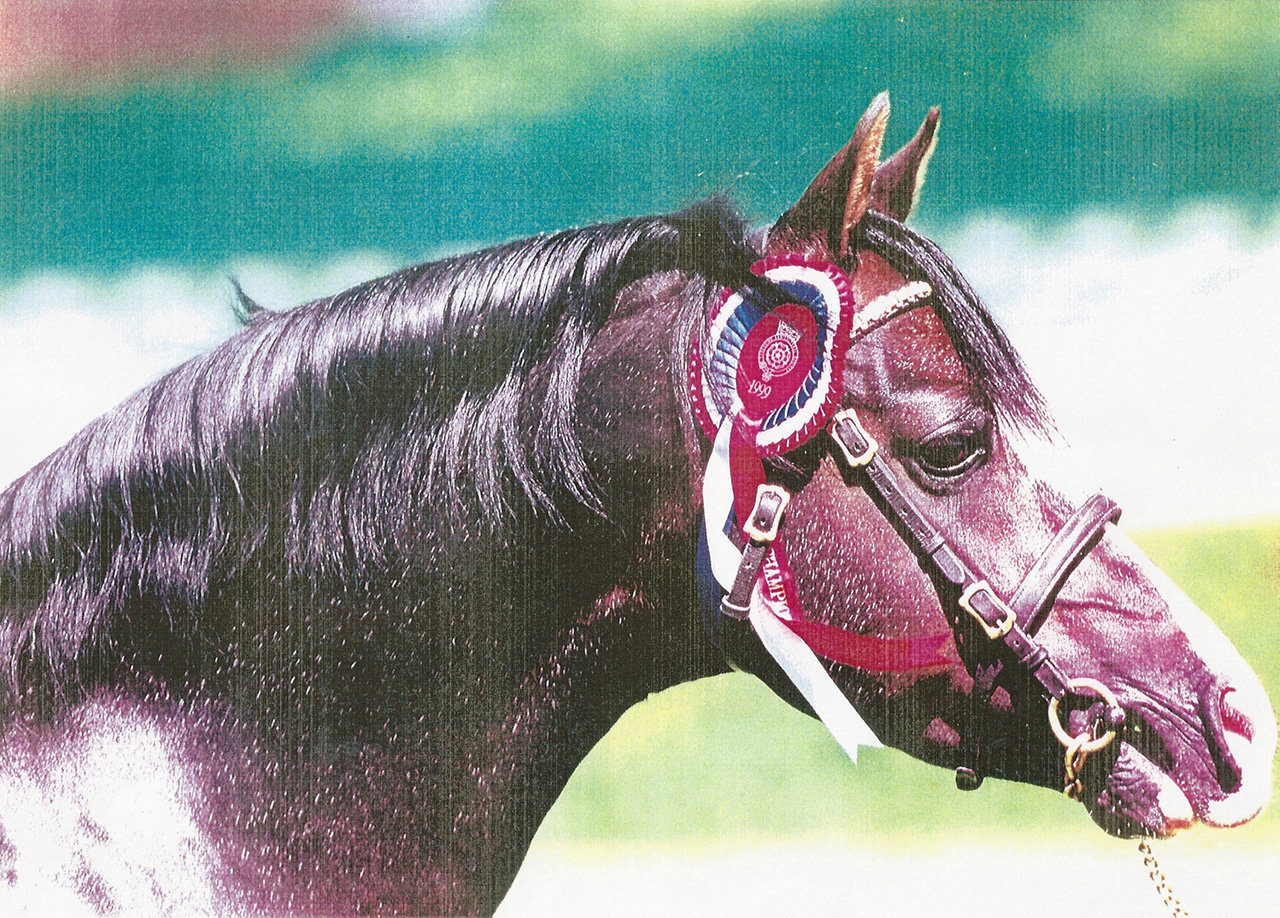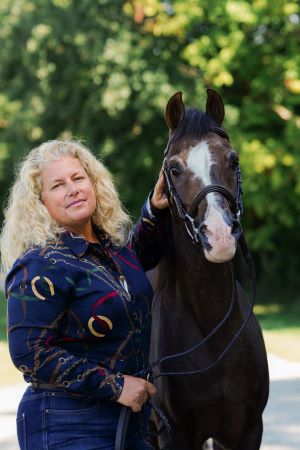 Progeny: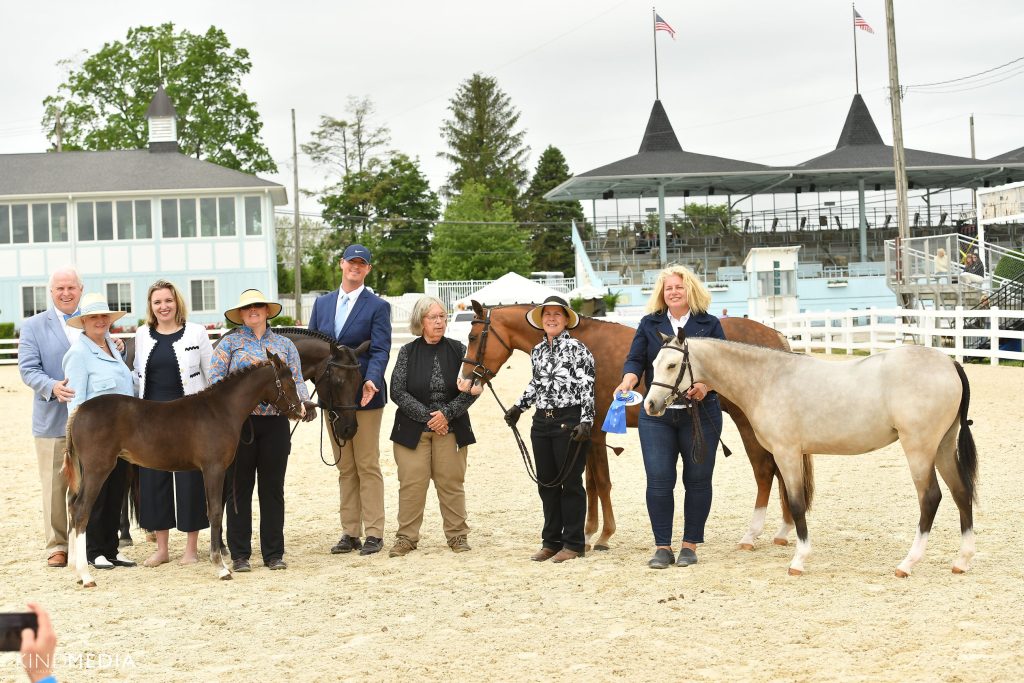 Royal Luxe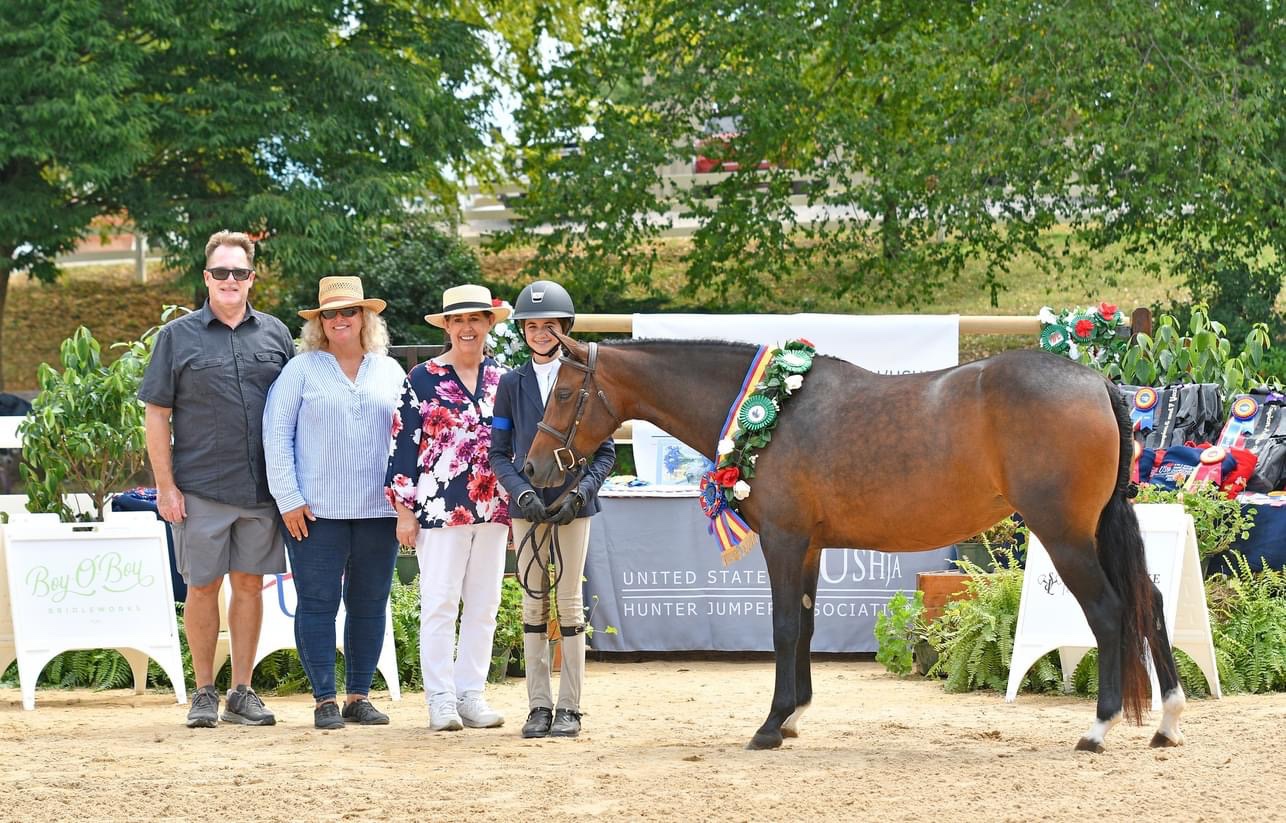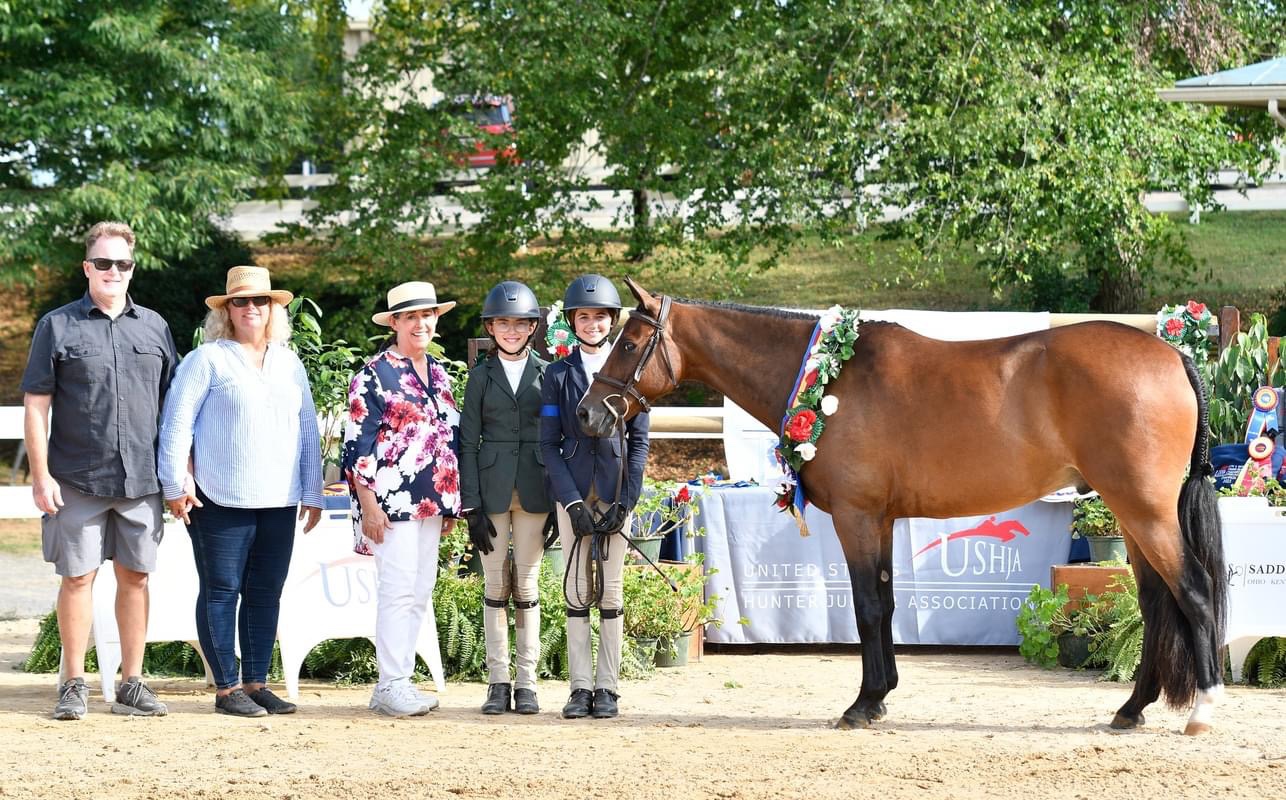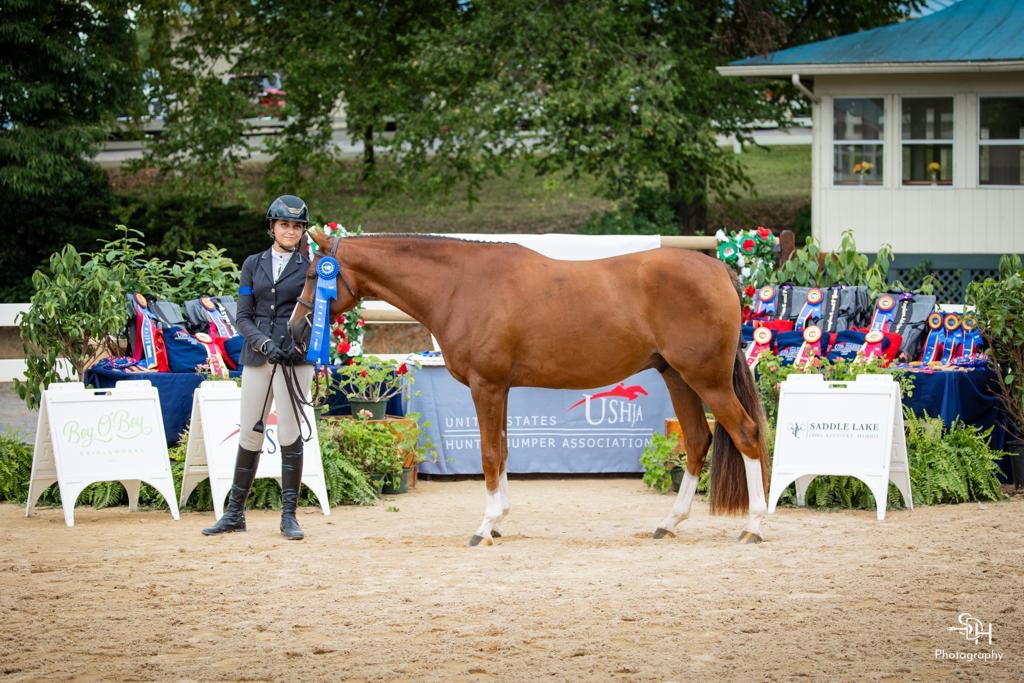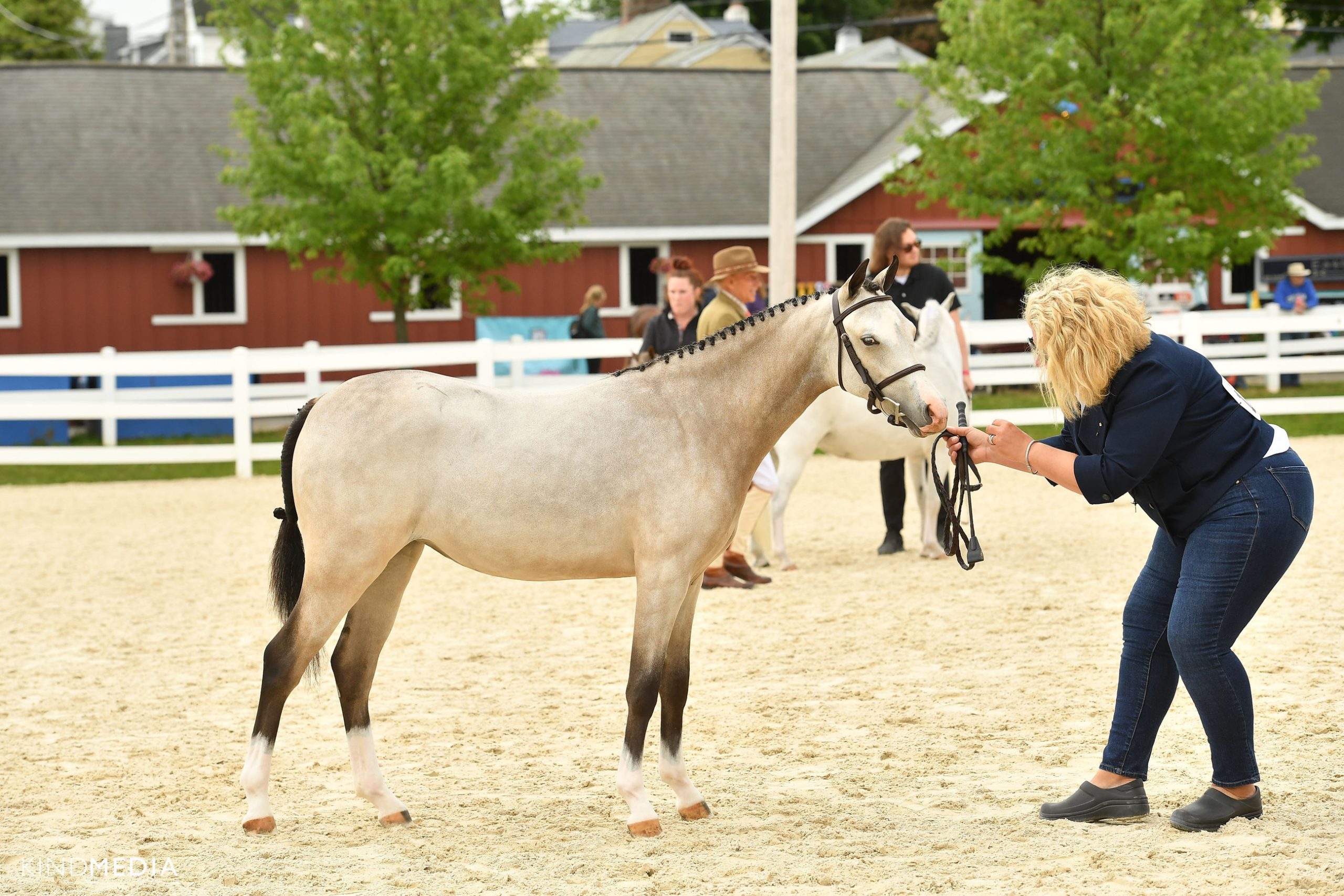 Royal Appearance

2021 Buckskin Welsh Mare
*Telynau Royal Charter x Smoke Tree Black Pearl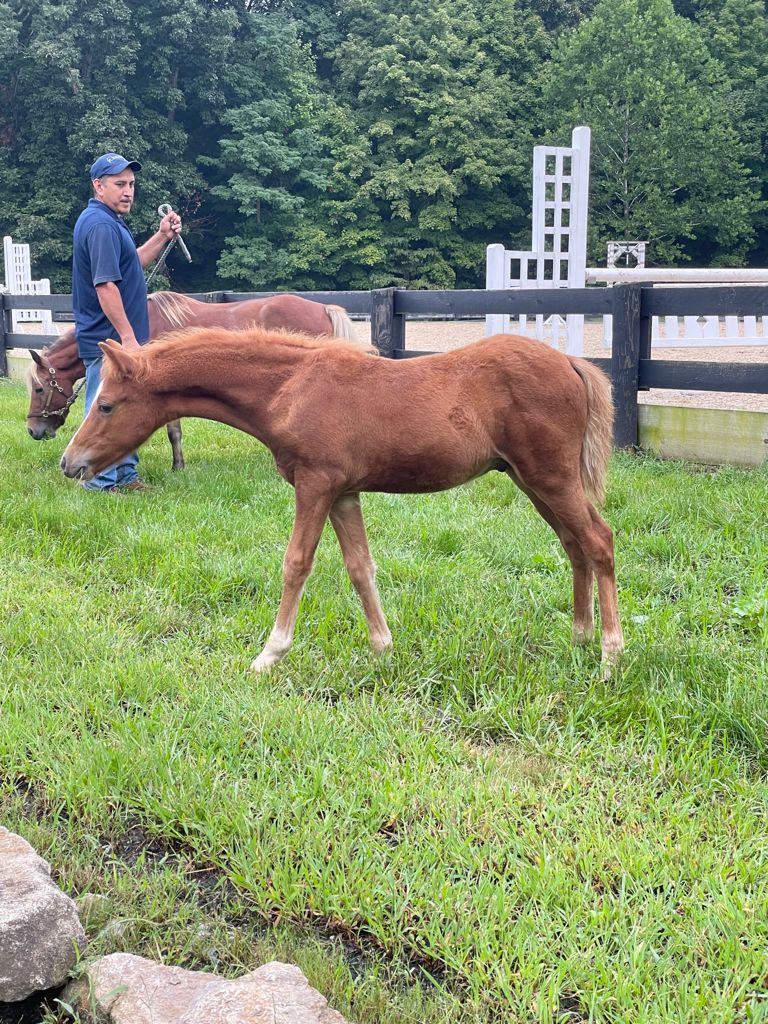 Royal Cookie Monster
2021 Welsh Chestnut Colt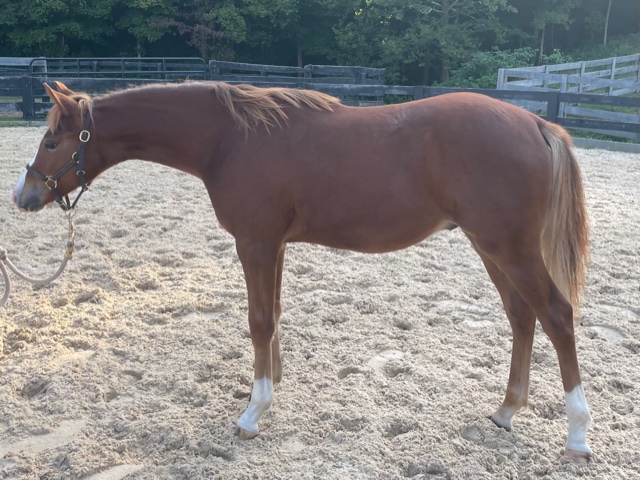 Royal Hawthorn
2021 Half welsh chestnut colt
*Telynau Royal Charter x Barred Secrets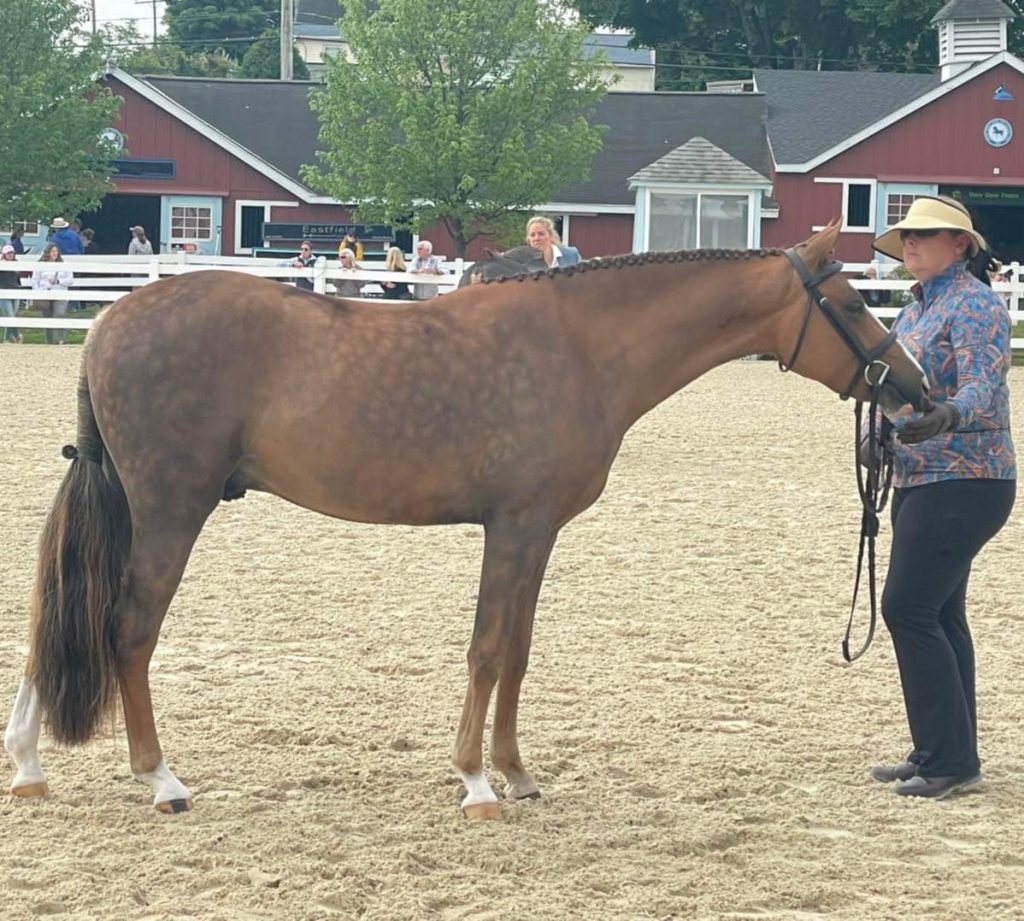 Royal Applause
2020 Liver Chestnut Welsh Pony
*Telynau Royal Charter X VRF CHEERS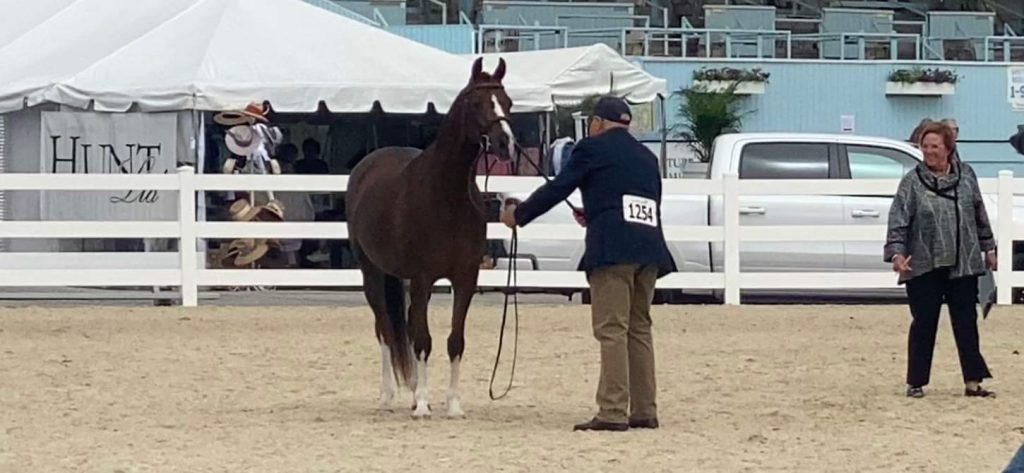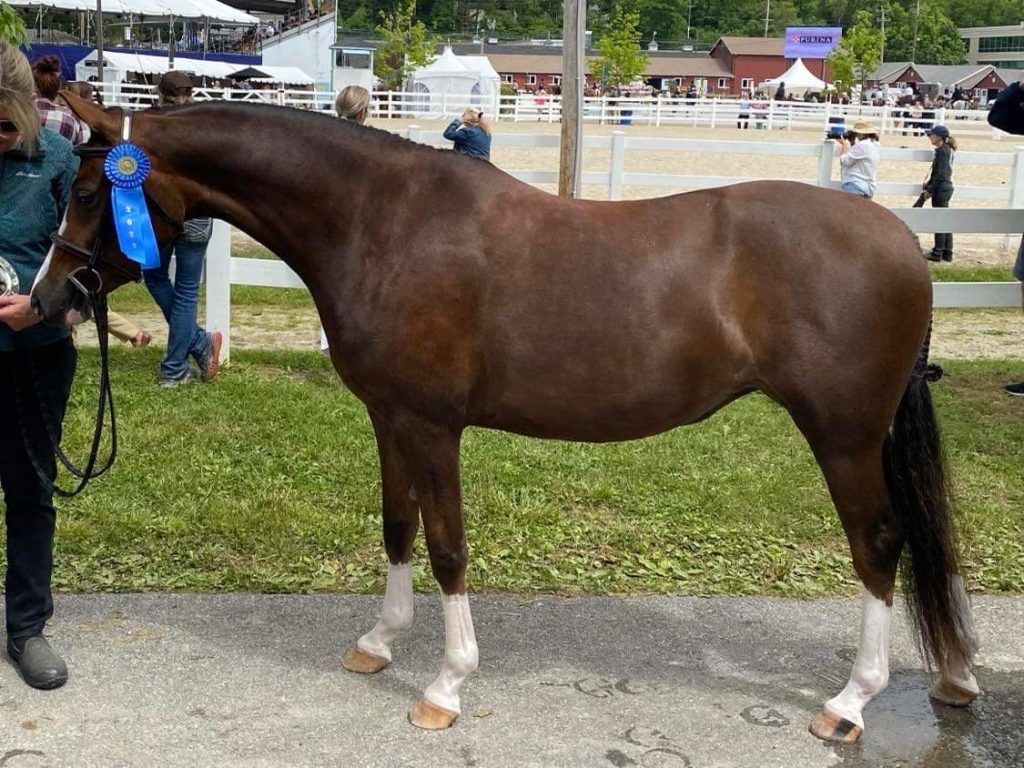 Royal Wishes
Winner of 3 Year old Mares at Devon 2022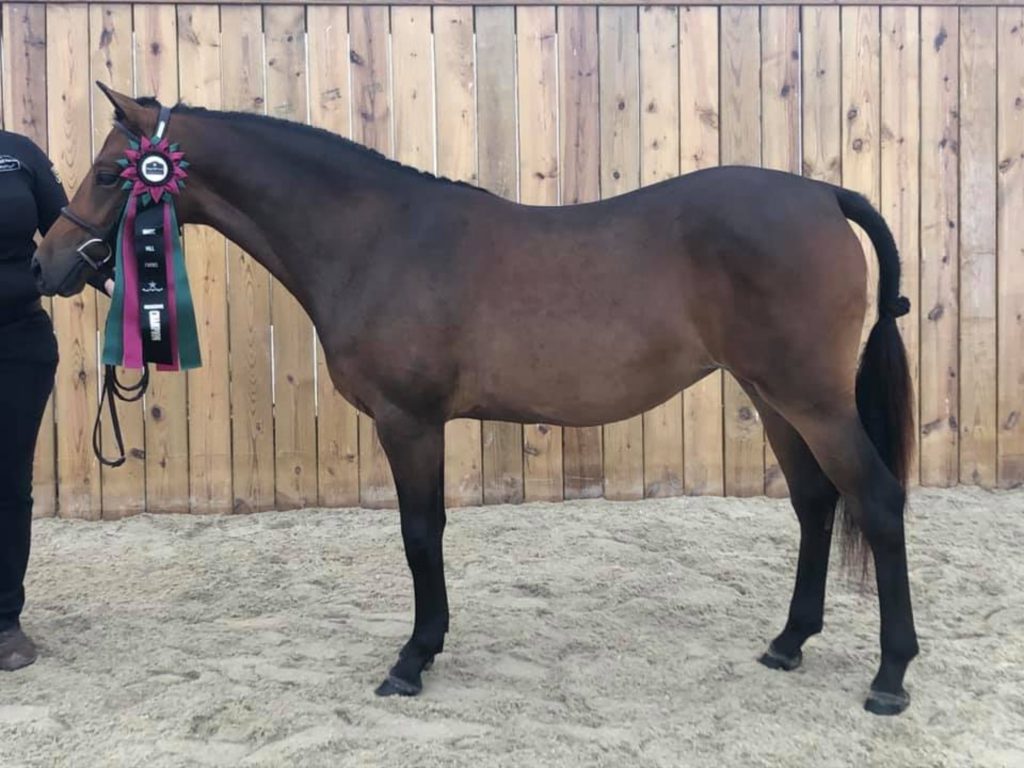 Royal Surprise
2019 Bay Welsh-Cross Mare
*Telynau Royal Charter x Eagle Creeks Bippity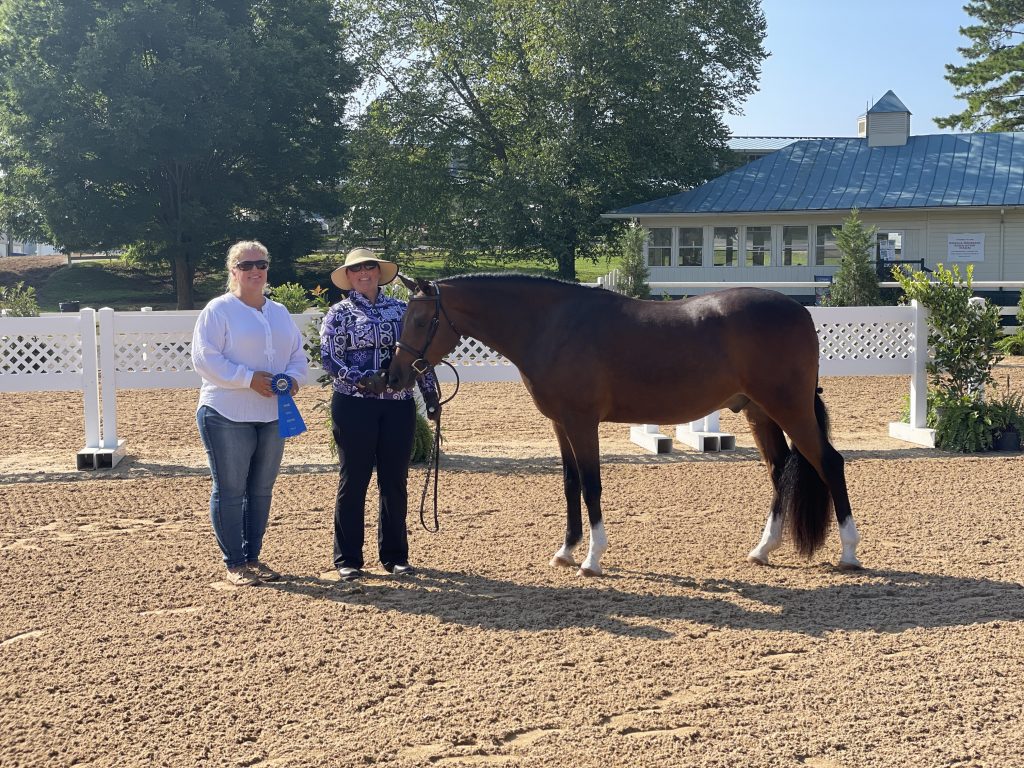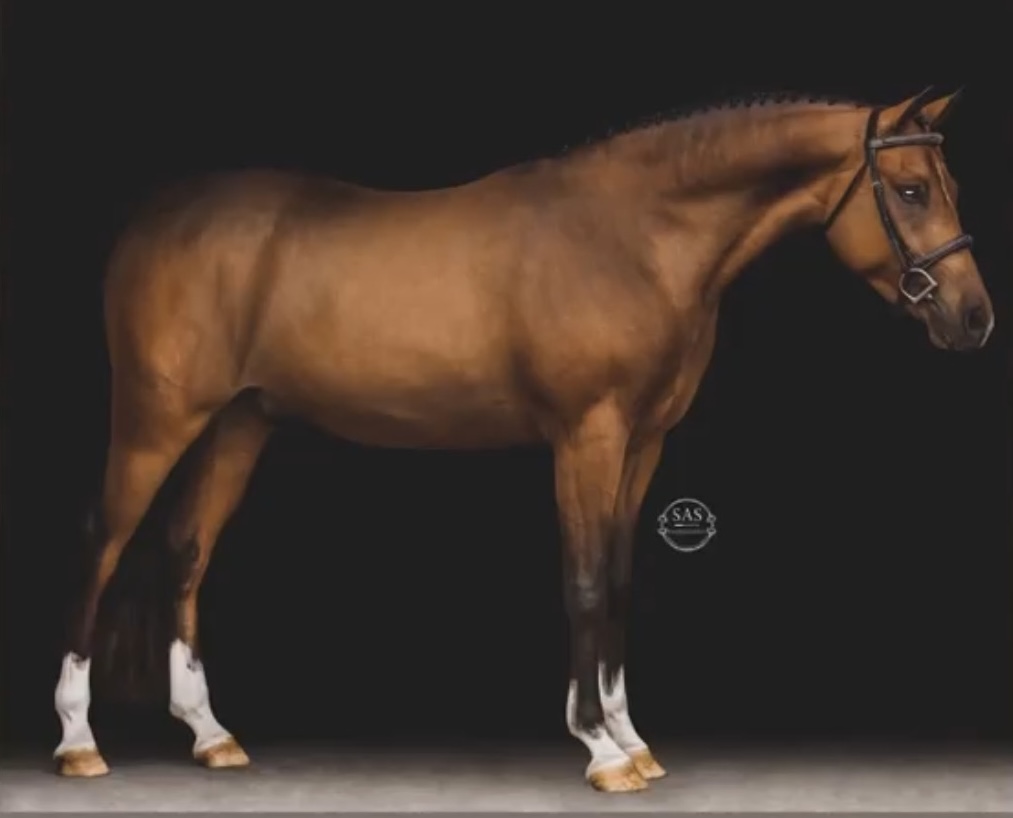 ROYAL MONARCH
2018 Bay 1/2 Welsh Colt
*Telynau Royal Charter x Black Beauty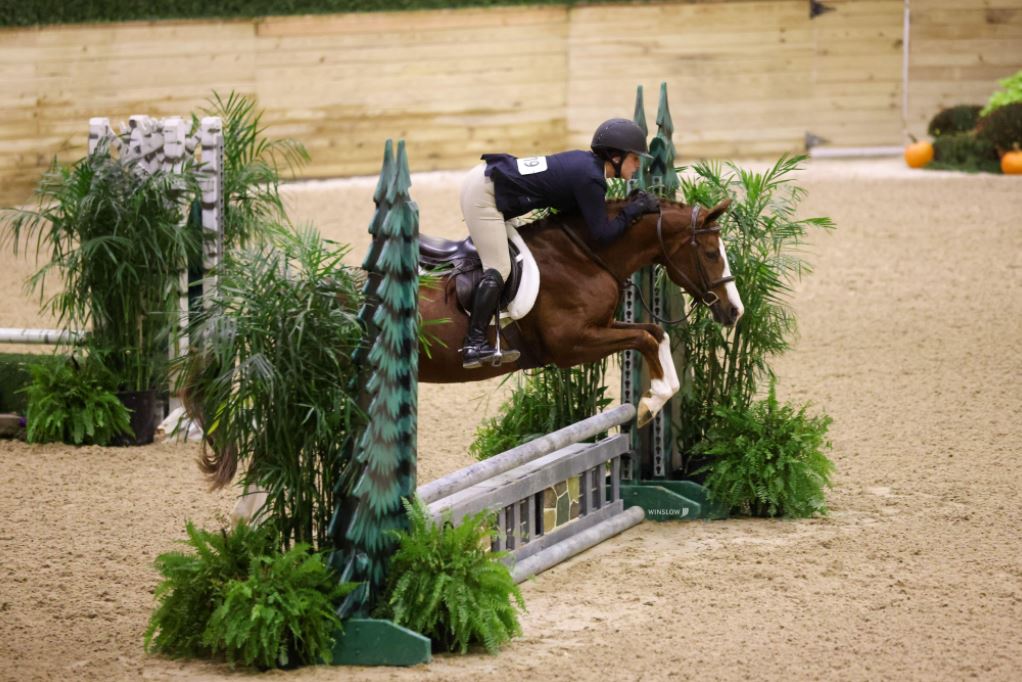 2017 Chestnut 1/2 Welsh Gelding

*Telynau Royal Charter x French Sunrise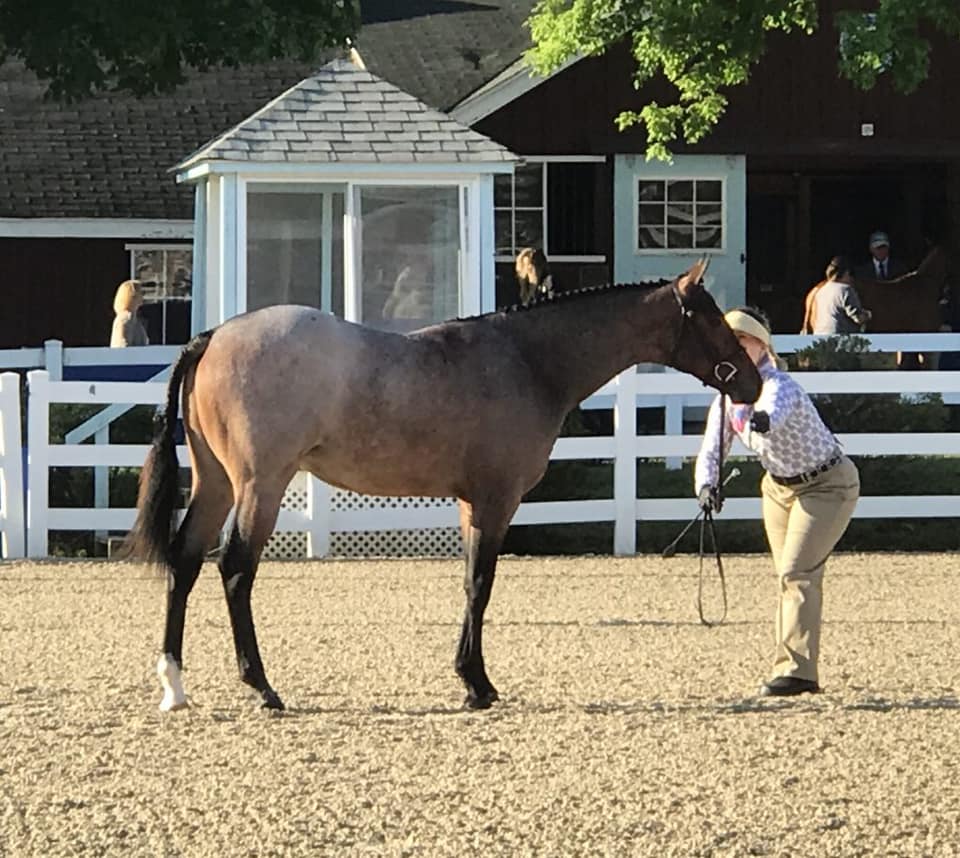 ROYAL FAIRYTALE
2017 Bay 1/2 Welsh Gelding
*Telynau Royal Charter x Elusive Chex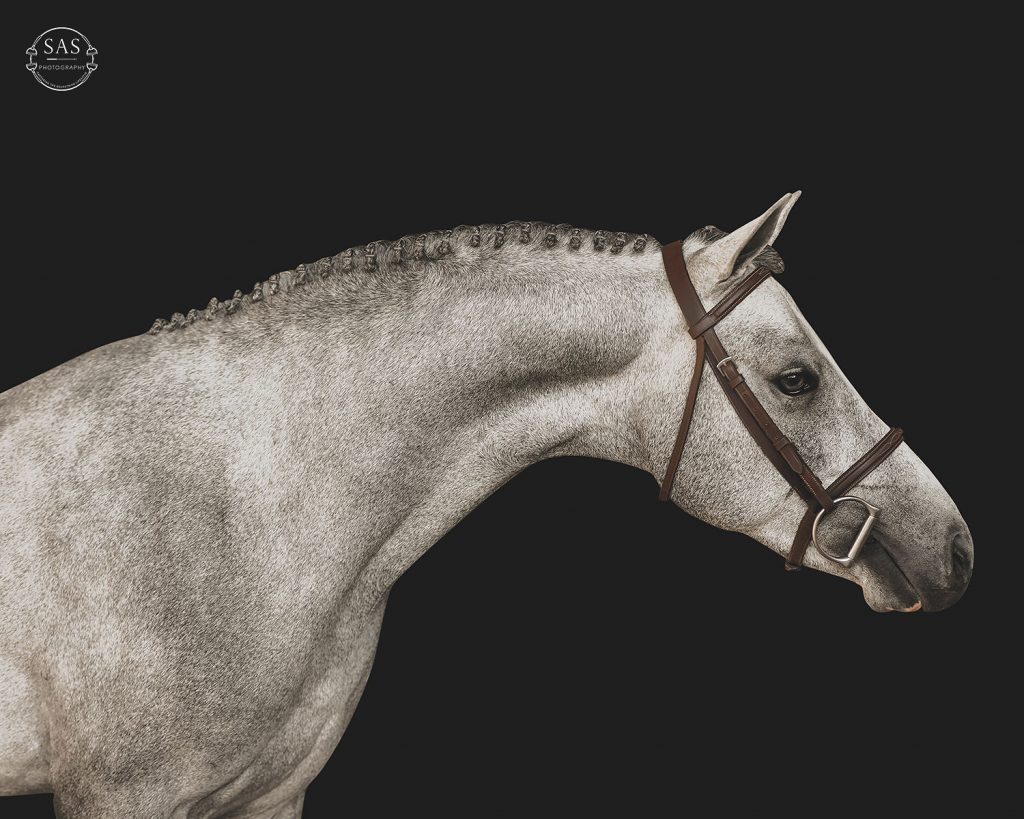 ROYAL PARTY SHOES
2017 Grey Welsh Pony Stallion
*Telynau Royal Charter x Tristan's Party Shoes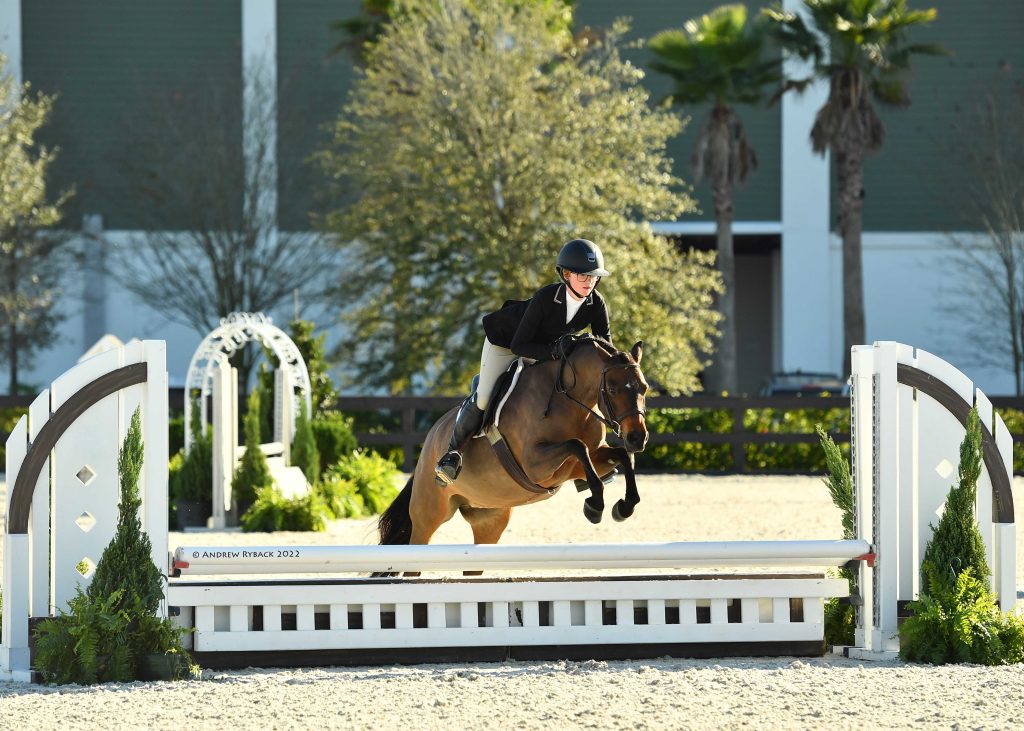 2016 Bay Half-Welsh Mare
*Telynau Royal Charter x VRF Cheers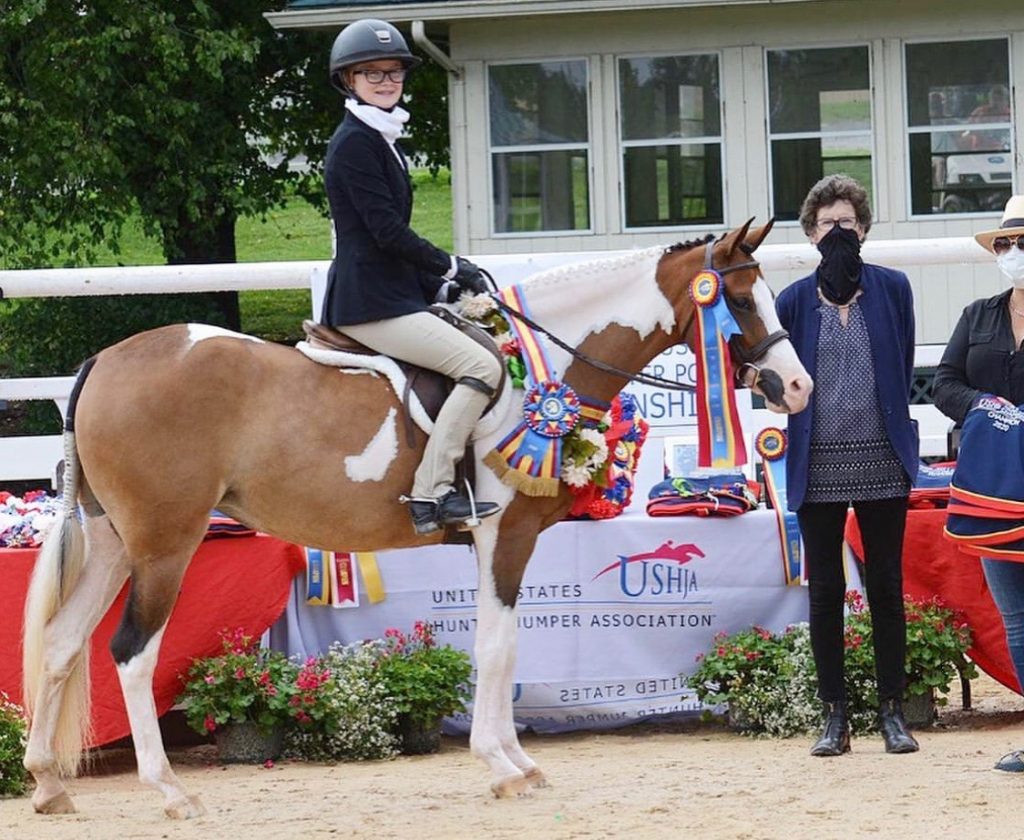 2015 Large Half-Welsh Mare
*Telynau Royal Charter x Impavado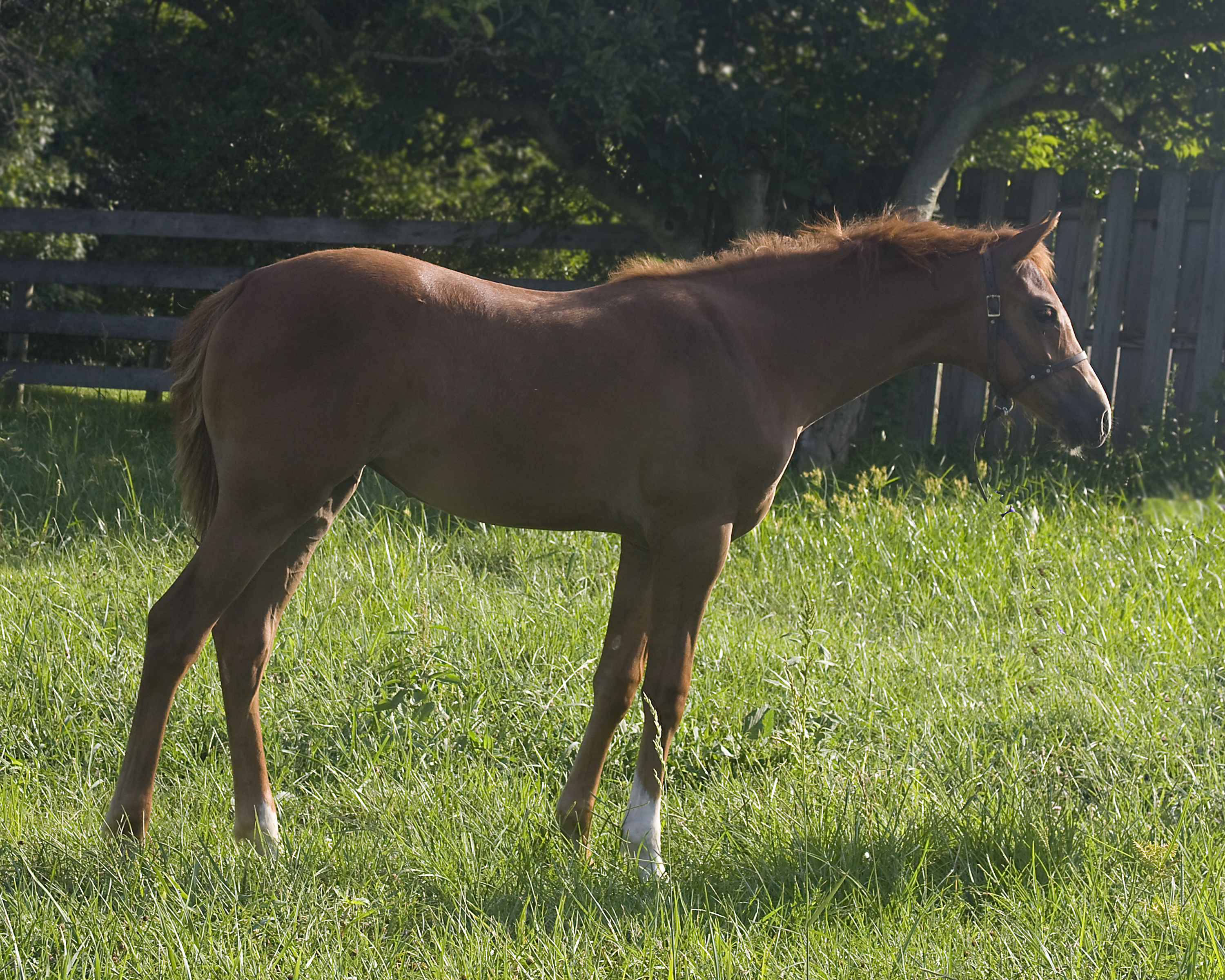 MINT JULEP
2016 Large Chestnut Welsh Cross Filly
*Telynau Royal Charter x Barred Secrets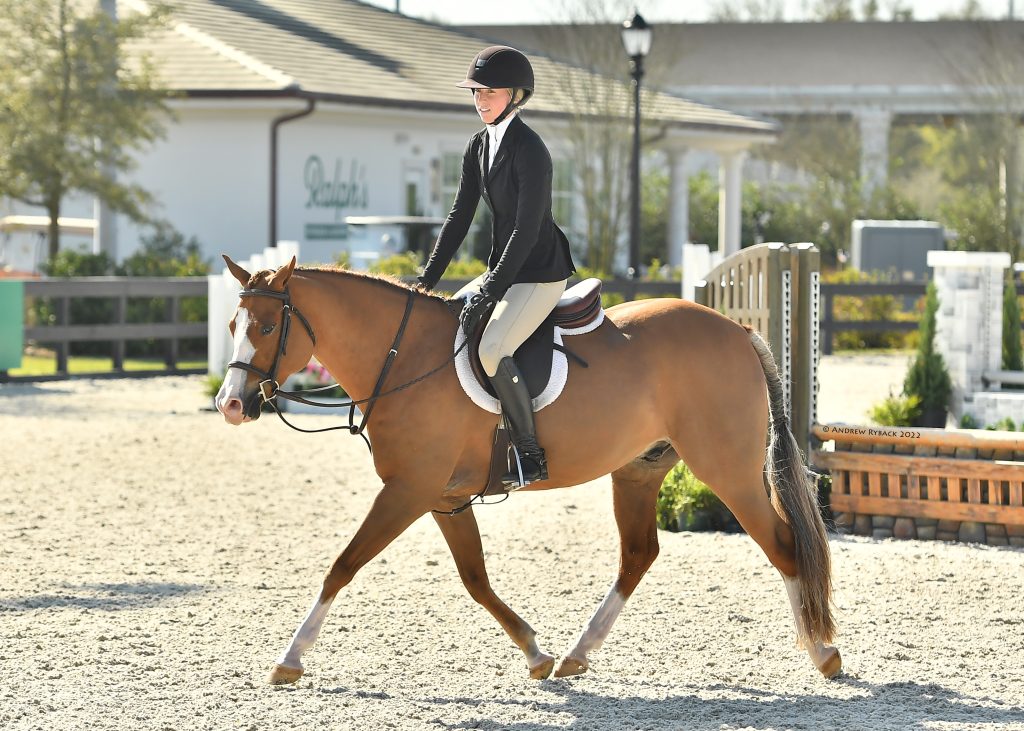 ROYAL FLUSH
2016 Chestnut Half-Welsh Colt
*Telynau Royal Charter x Just For Show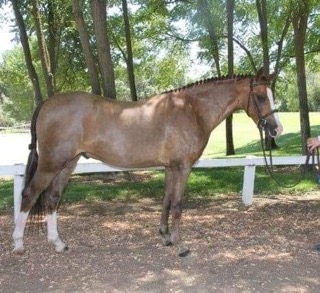 CROWN ROYAL
2016 Chestnut Welsh Gelding
*Telynau Royal Charter x *Bronhuelong Spring Song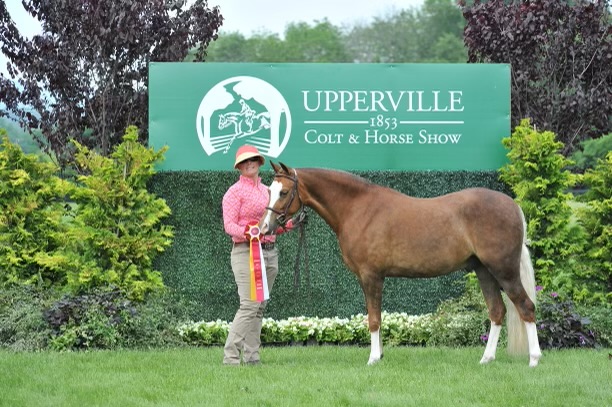 2015 Chestnut Welsh Gelding
*Telynau Royal Charter x *Bronhuelong Spring Song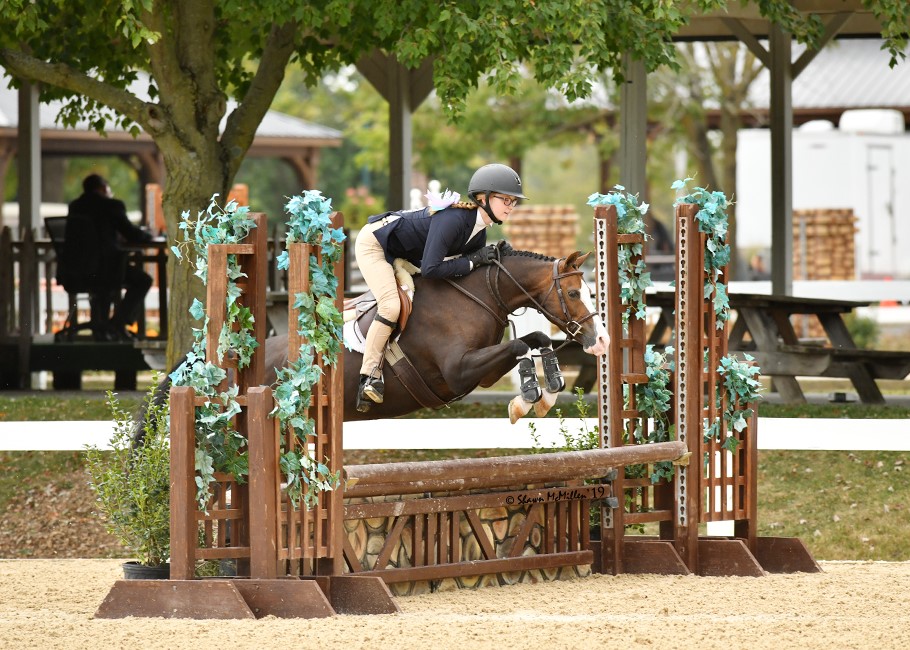 FARMORE EYE CANDY
2014 Medium Welsh Pony Mare
*Telynau Royal Charter x *Bronhuelog Spring Song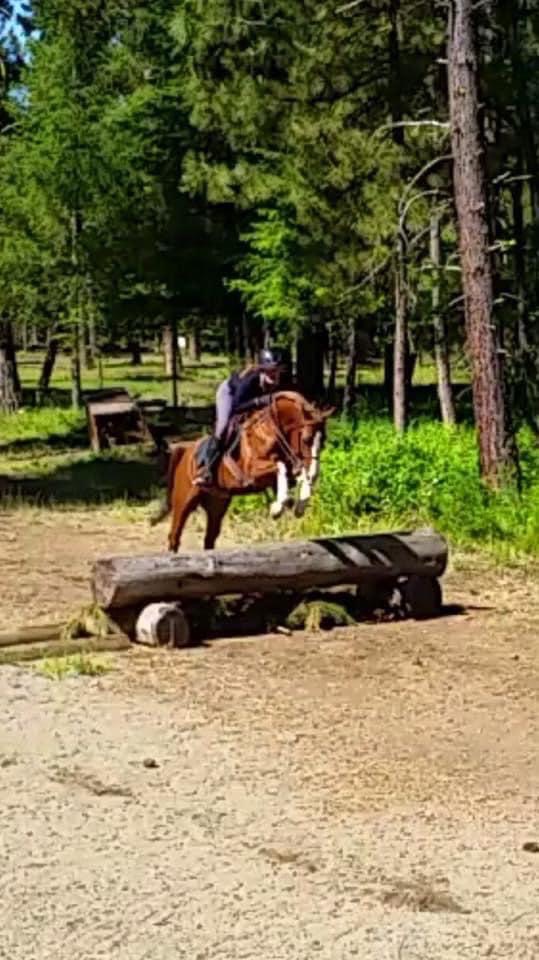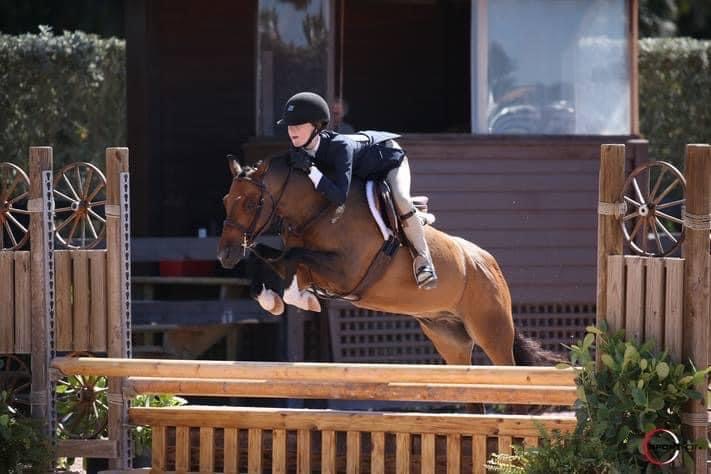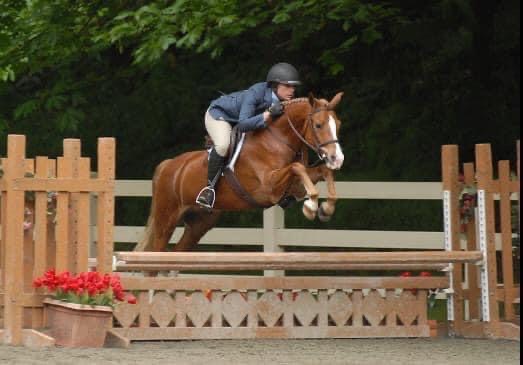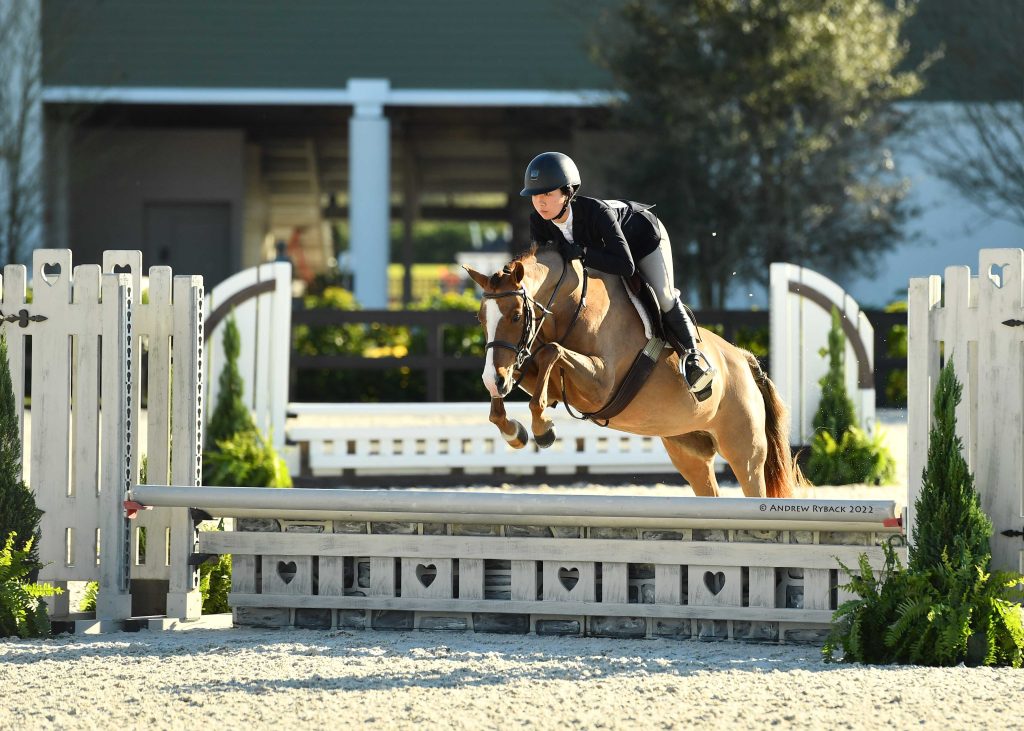 ROYAL RIBBONS AND BOWS
2013 Chestnut Welsh Cross
*Telynau Royal Charter x Holly Hill Mardis Gras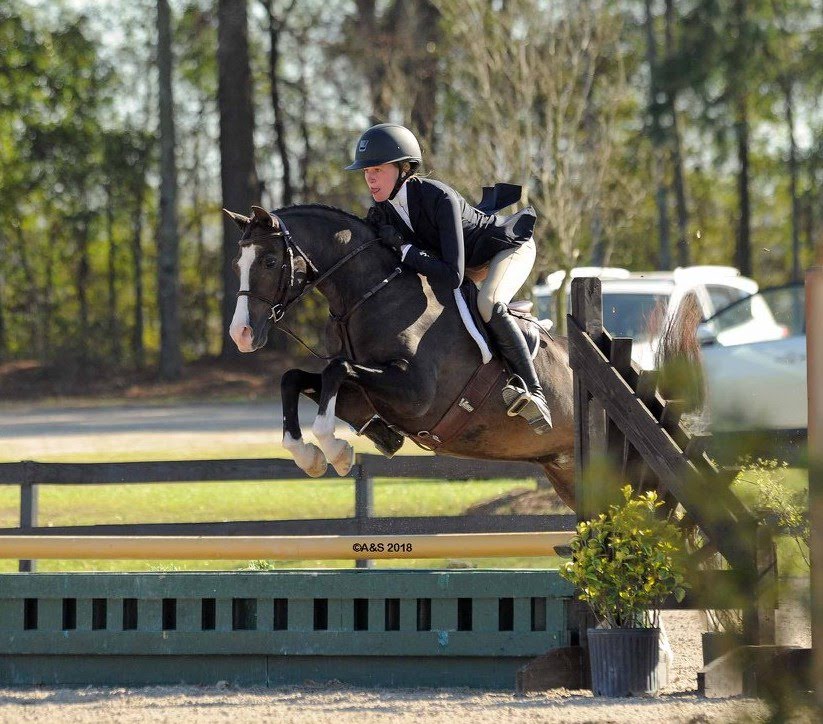 ROYALLY YOURS
2009 13.1-1/2h Liver Chestnut Welsh Pony Gelding
*Telynau Royal Charter x VRF Cheers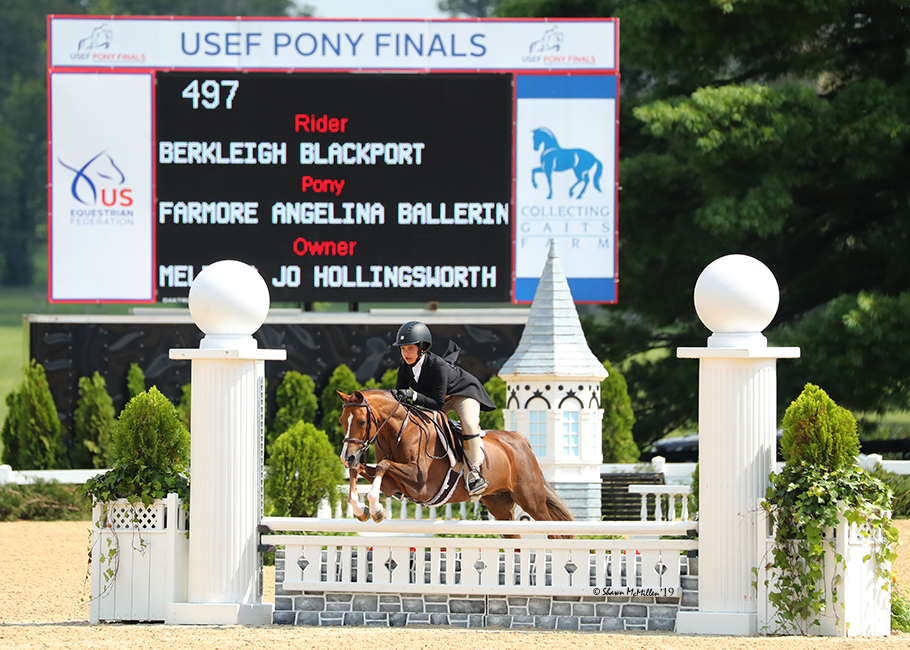 2009 Chestnut Welsh Pony Mare
*Telynau Royal Charter x *Telynau Ballerina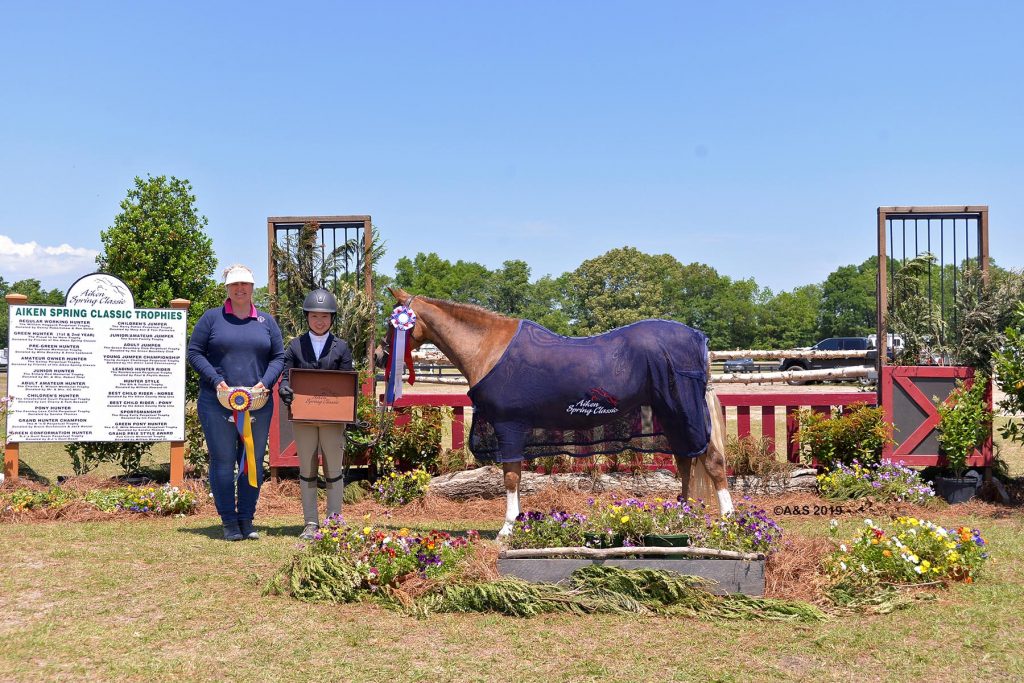 FARMORE ROYAL BALLERINA
2008 12.3-1/4h Chestnut Welsh Mare
*Telynau Royal Charter x Telynau Ballerina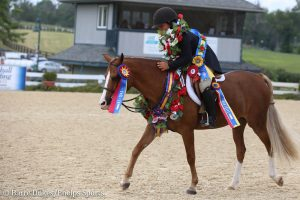 NEWS FLASH
2005 13.2h Chestnut Welsh Gelding
*Telynau Royal Charter x Shamrock Pirouette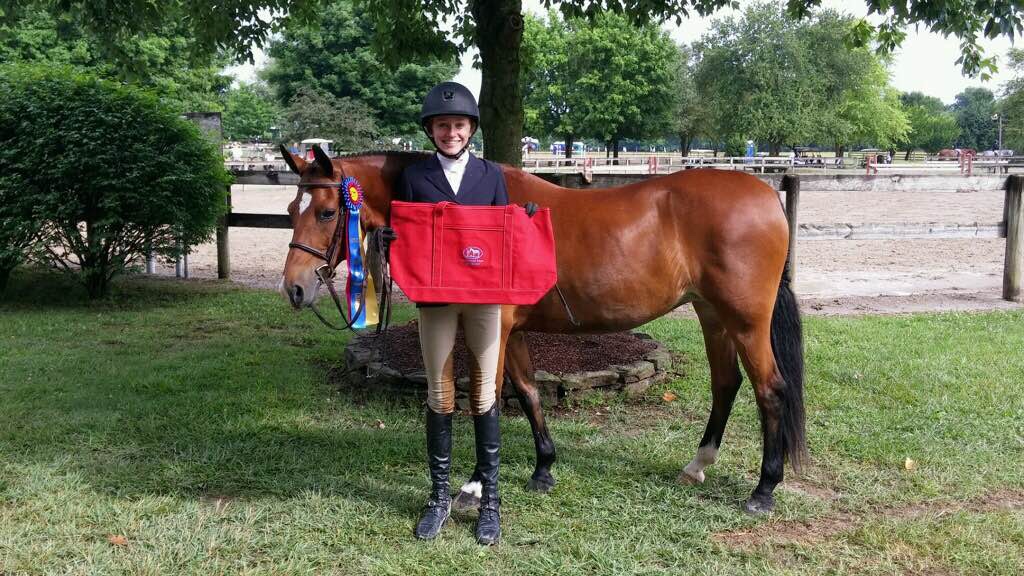 FARMORE ROYAL SECRET
2002 13.1 3/4 bay Welsh Pony Mare
*Telynau Royal Charter x Shamrock Silverhawk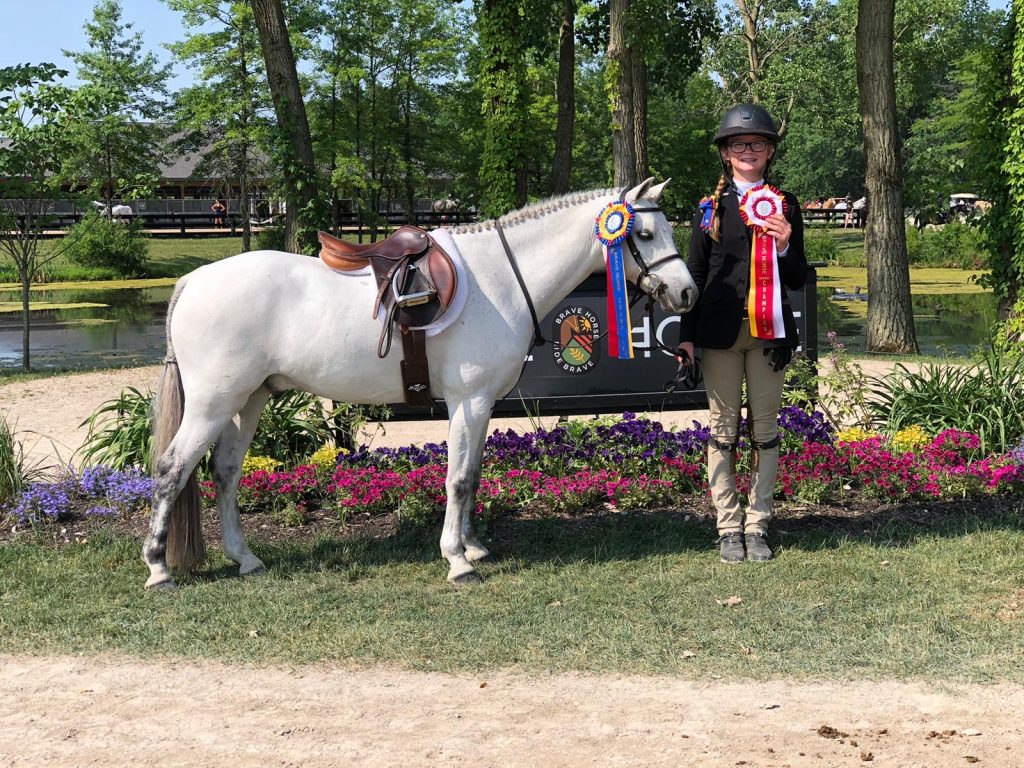 FARMORE ROYAL JUBILEE
2001 12.2h Grey Welsh Pony Mare
*Telynau Royal Charter x Sky Haven Rainbo's End