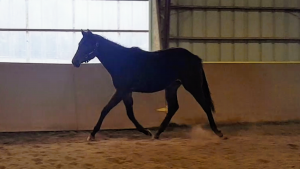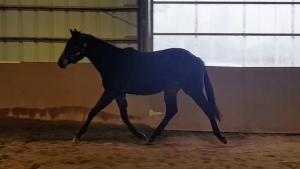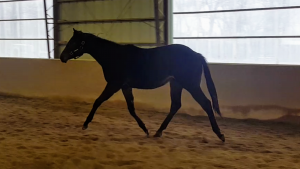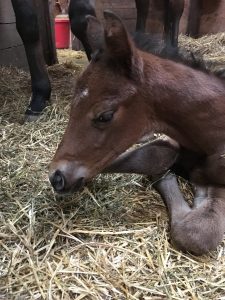 FORGET ME NOTTA
2018 Bay Appendix Filly
Born April 12th
These Irons Are Hot x Meadow Heart
Bred by Missy Jo and Mark
Owned by Erin Rust
Watch for this new team in the 2 year old futurities this fall!
American Quarter Horse registered
Kentucky Quarter Horse Association Breeders Incentive Fund eligible.
USEF Life registered.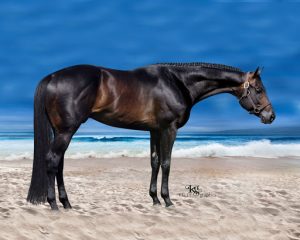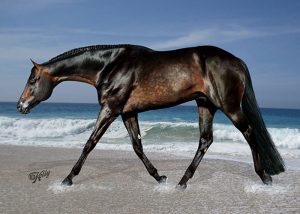 SIRE: THESE IRONS ARE HOT
17.2h Bay AQHA Stallion
Duplicated Deck x Georgia Rambling (TB)
Earner Of:
Congress Champion 3 YO HUS;
Tom Powers Triple Challenge Champion 3 YO Open HUS
Southern Belle NSBA Champion 3 YO Open HUS
Just For Pleasure Champion 3 YO HUS Futurity
AQHA High Point Performance Horse
NSBA High Point 3 YO HUS
Select World Show 3rd HUS
ROM Performance Open and Amateur HUS
Superior Performance Open HUS
Multiple World Show Qualifier
Multiple Futurity Champion HUS
2012 #1 EQUI-STAT Leading HUS Sire
Performance Points:  123NSBA LTE:  $15,181
LTE:  $18,562.
Sire Of:
AQHA World Champion or Reserve Championships
AQHA High Point Reserve Championship
Congress Champion or Reserve Championships
Congress Masters Hunter Under Saddle Championship
NSBA Champion and Reserve Championships
NSBA High Point Champion or Reserve Championships
Multiple Futurity Champion or Reserve Championships
Sire of APHA, ApHC, PtHA, ABRA & European Champions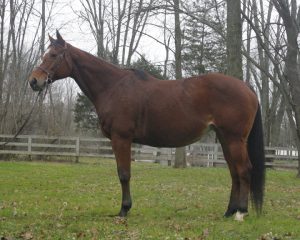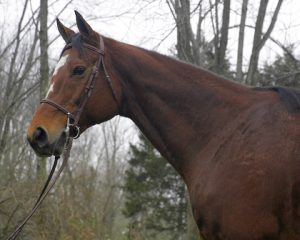 DAM: MEADOW HEART
Bay Thoroughbred Mare
MeadowLake x TwoHeartsBecomeOne
Dam of:
Multiple Congress Top Fifteens, Top Tens, and Top Fives
AQHA Youth World Show Finalist