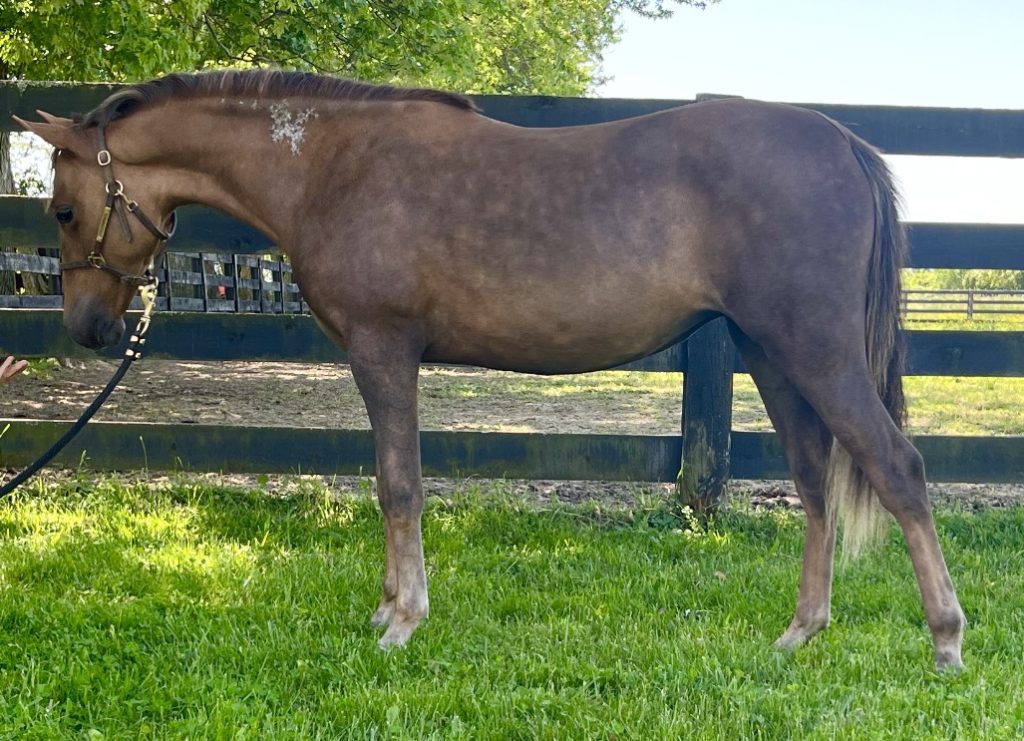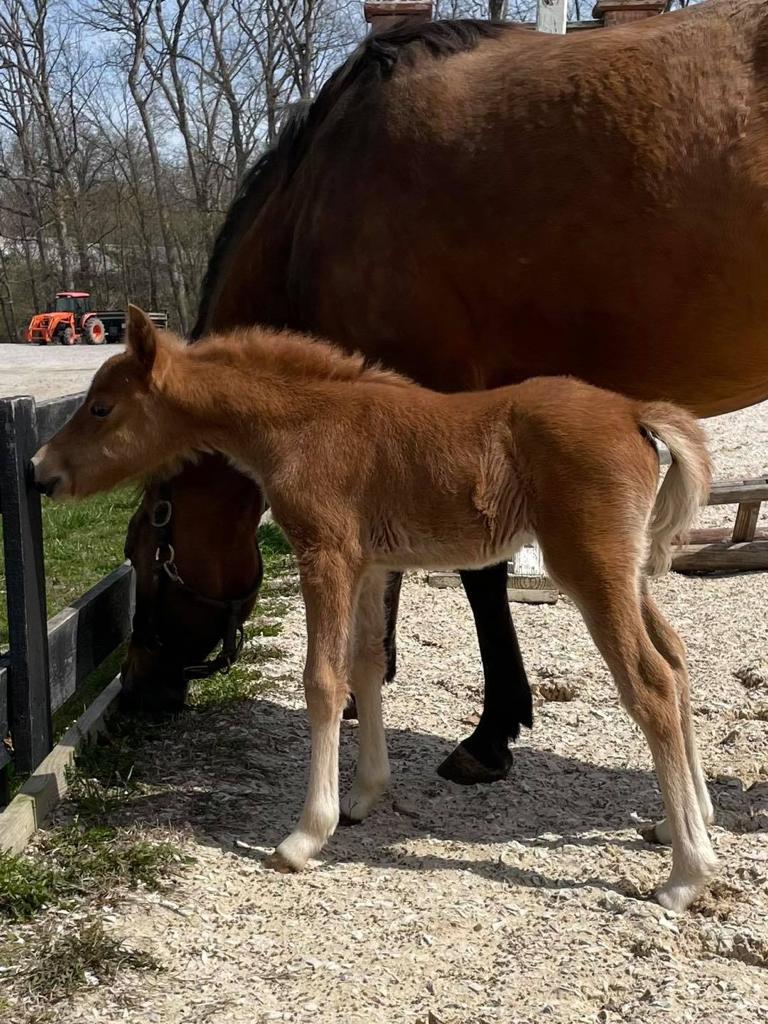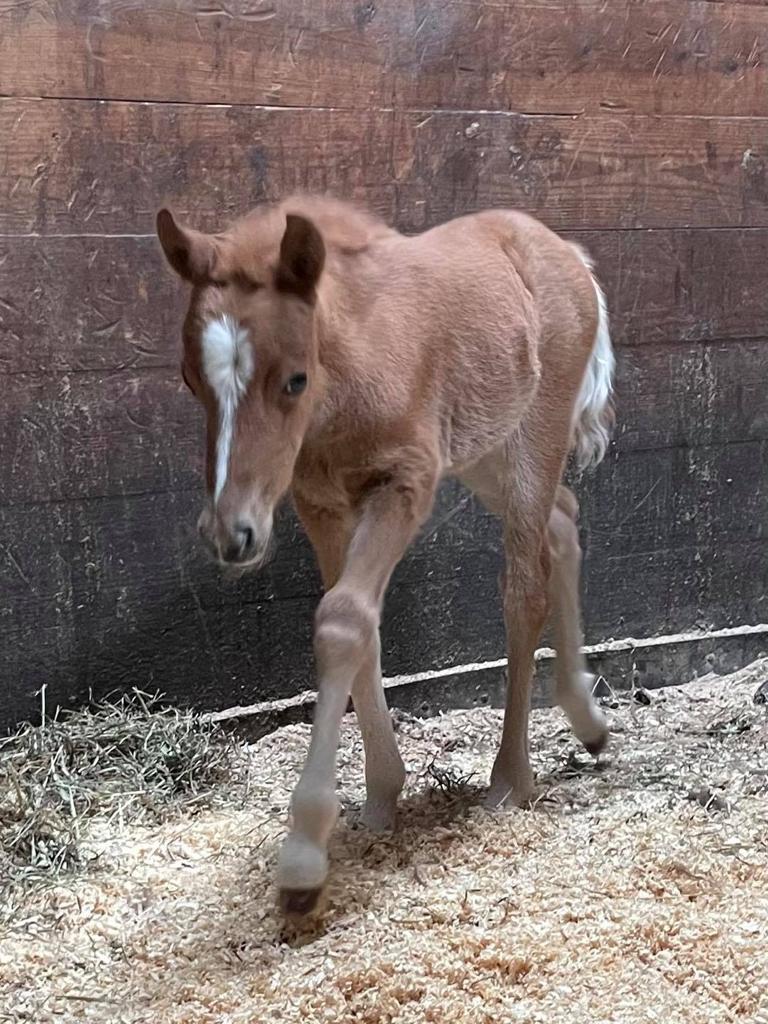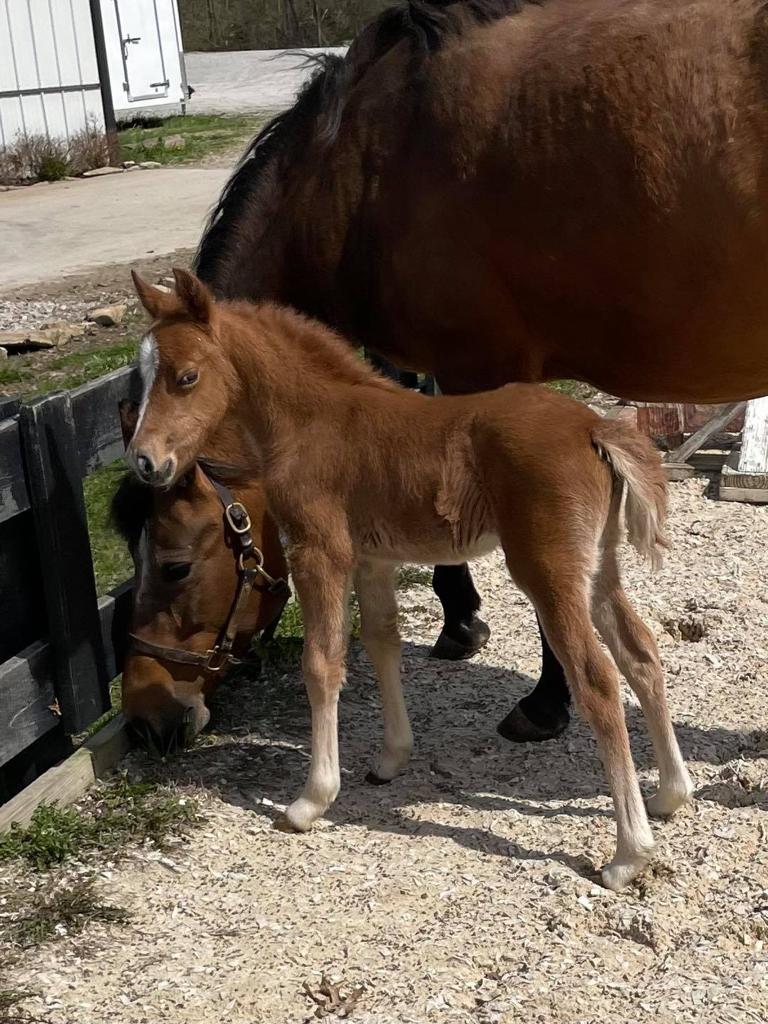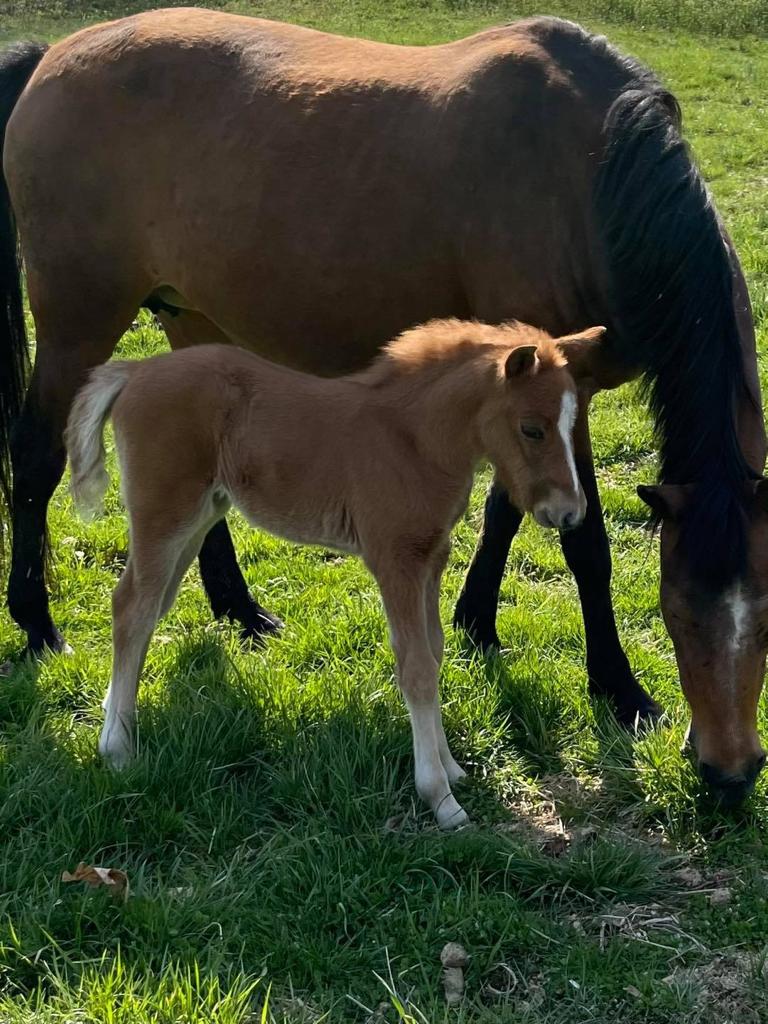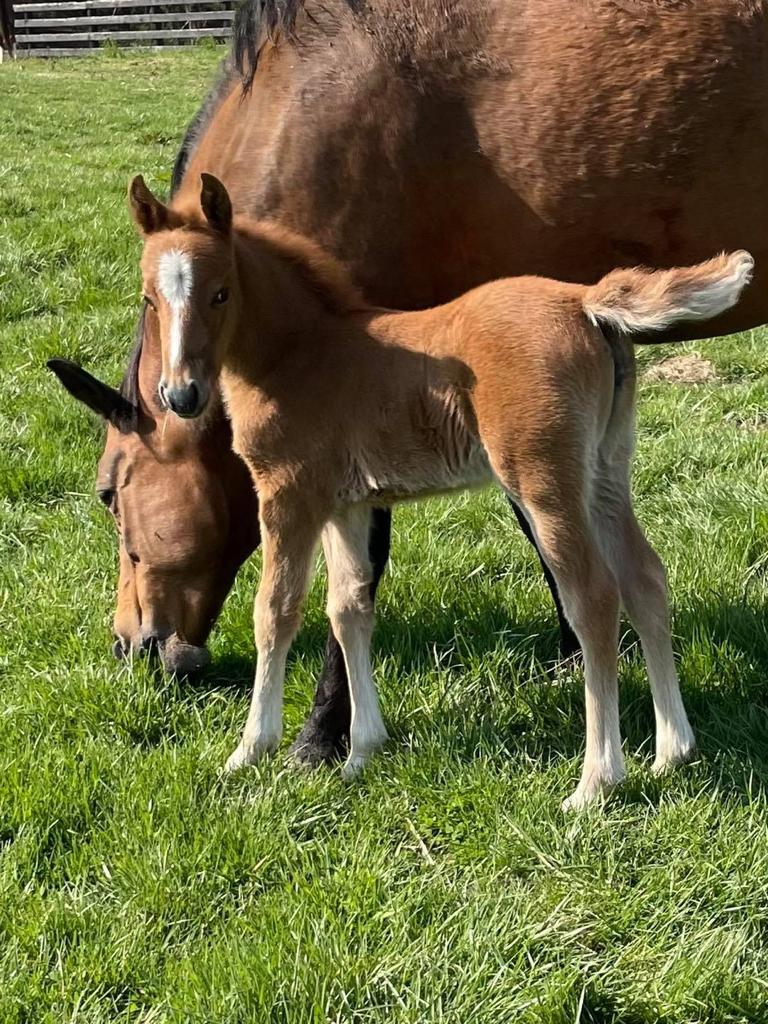 Royal Sugar Rush
"Penelope"
*Telynau Royal Charter x LA Wicked Temptress
Half welsh chestnut filly born 3/20/2021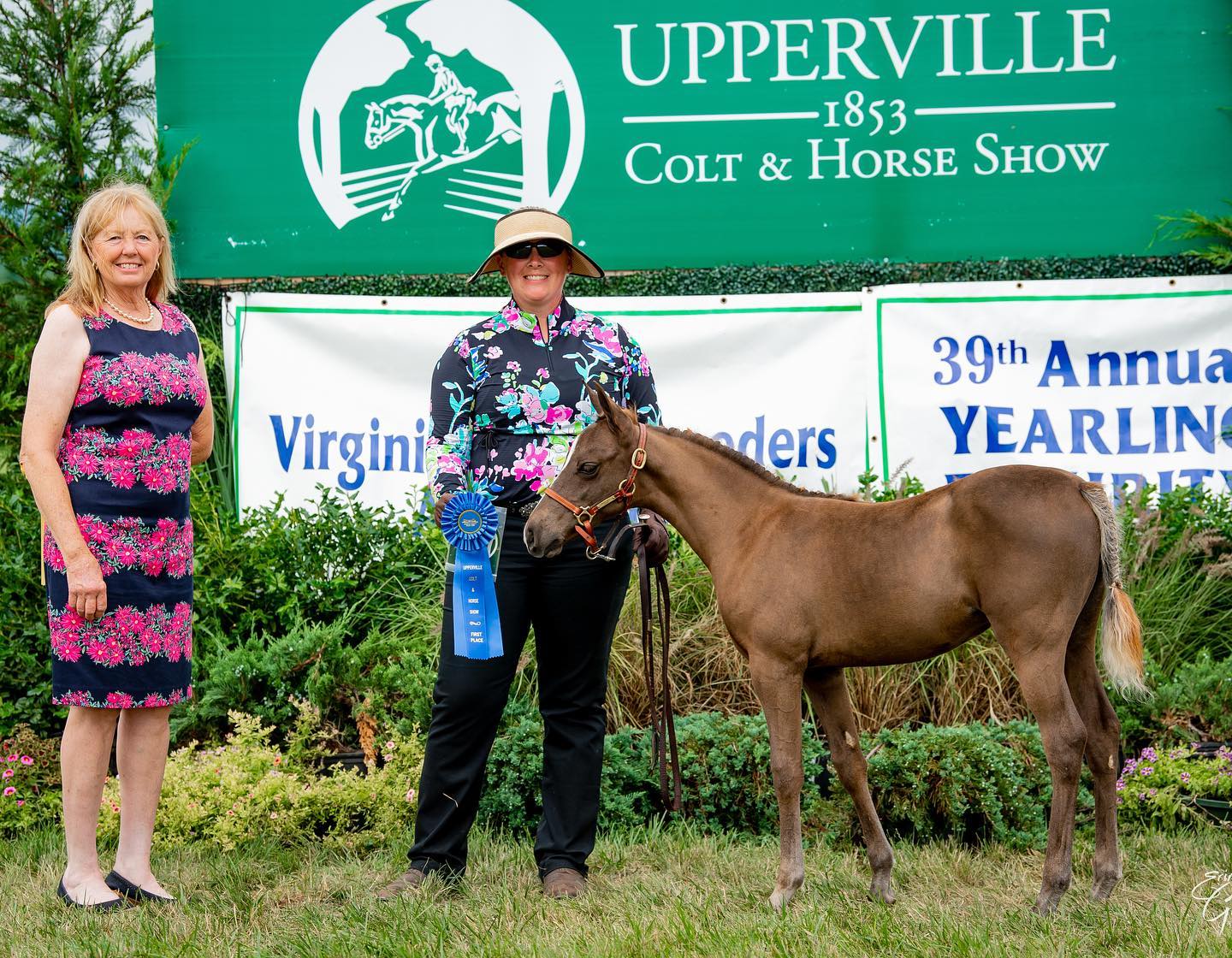 CHAMPION Pony Hunter Breeding Foal at Upperville 2021
"Penelope" is a very sweet and kind yearling filly. She is handled daily, and up to date on farrier, vaccinations and worming. She is lifetime registered with USEF and USHJA, as well as half-welsh registered with WPCSA.
---
SIRE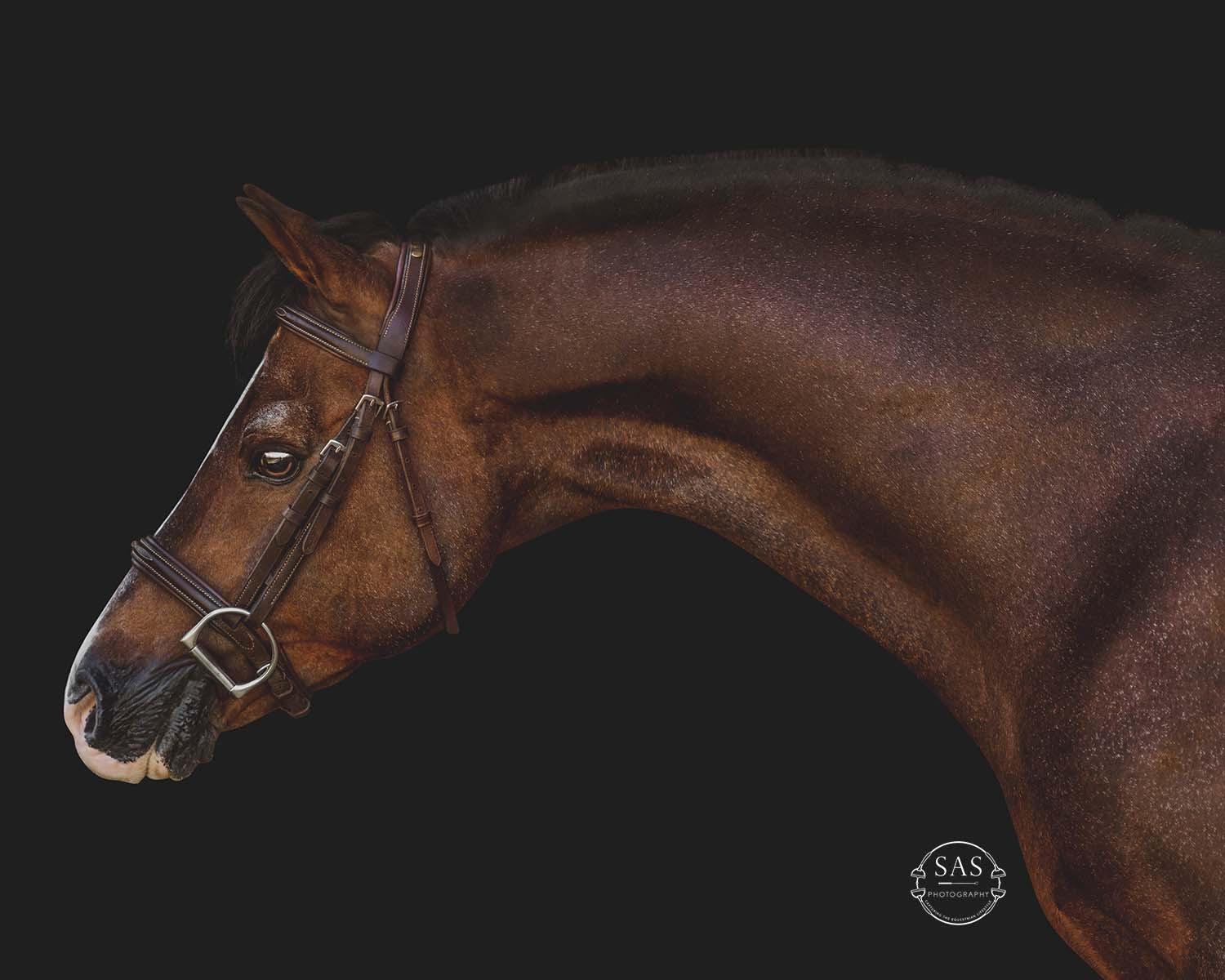 *Telynau Royal Charter needs little introduction himself
13 .7/8 h Liver Chestnut Welsh Pony Stallion
Owned by Mark Clark & Missy Jo Hollingsworth
International Supreme Champion
LOM, LOH, & OD Sire
2020-2016, 2014-2010 USEF Leading Pony Hunter Breeding Sire
2021, 2015 USEF Reserve Pony Hunter Breeding Sire
2016 USEF Leading Pony Hunter Sire
2017 USEF Reserve Pony Hunter Sire
WPCSA Order of the Dragon
WPCSA Sire Award of Excellence
WPSCA Sire Award of Distinction
WPCSA Order of the Centaur
DAM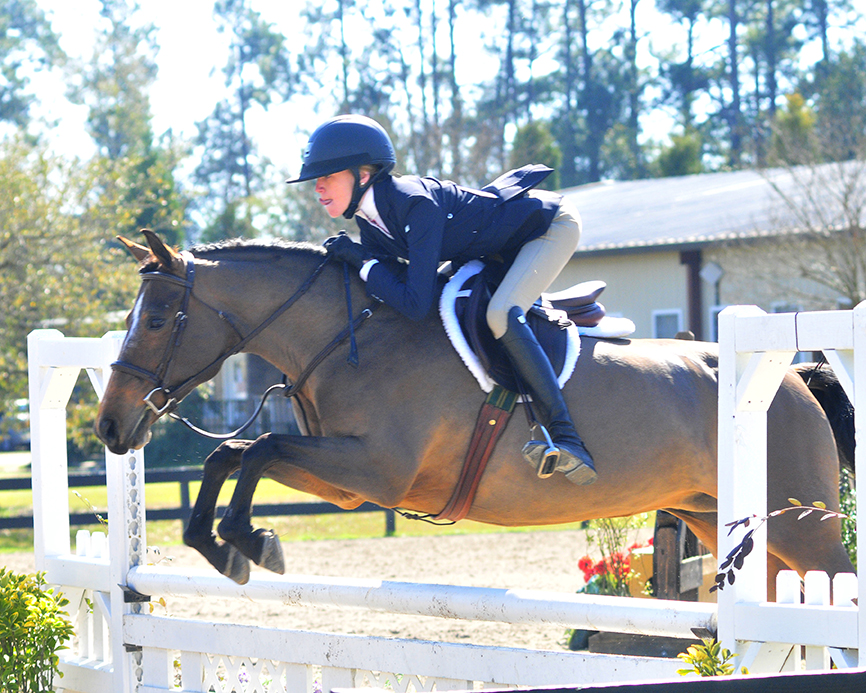 LA Wicked Temptress
2003 New Forest Pony
13.1 7/8h
USEF pony Finals Qualifier
"Lala" was a very consistent medium pony hunter entry, with numerous wins. She was also very successful in the Pony Medal Classes. She is a barn favorite!
---