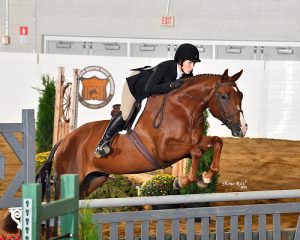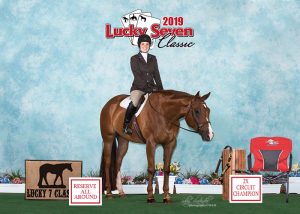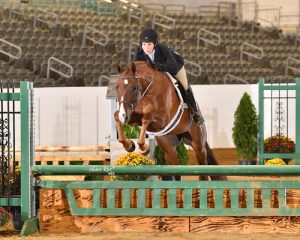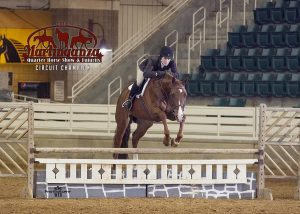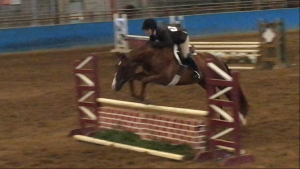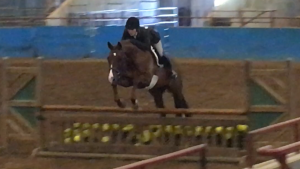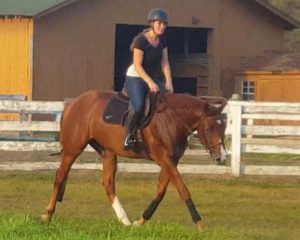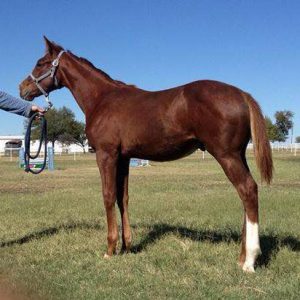 SMOOTH LIKE JAZZ
2014 16.1h Chestnut AQHA Gelding
Jazz CD x JCs Joy (TB)
Bred by Jerry Erikson
SOLD!
"Pete" is a lovely hunter prospect looking for his new rider to take to the top. You'll be sure to grab the
judge's attention when you enter the pen with this handsome gelding's beautiful floating trot and his soft and
rhythmical canter. Pete has an A+ jump with great expression.
He has earned his open and amateur ROM
. Pete is very handsome will
excellent conformation that would make him excel in the Performance Halter as well. This amazing gelding is
very willing to please and ready to take his next rider to the top!
PERFORMANCE

owned and shown by Miranda Rogers-Schaefer
68.5 total points in open and amateur working hunter, hunter hack, hunter under saddle saddle, equitation over fences
Open & Amateur ROM
1 Amateur All-Around,  2 Reserve
2 Open Reserve All-Arounds
Multiple Circuit Champions
2019 CONGRESS
owned and shown by Miranda Rogers-Schaefer
3rd Jr Hunter Hack
3rd NSBA Jr Hunter Hack
8th Jr Working Hunter
7th NSBA Jr Working Hunter
10th Amateur Working Hunter
8th NSBA Amateur Working Hunter
15th Amateur Hunter Hack
11th NSBA Amateur Hunter
2019 QUALIFIED AQHA WORLD SHOW
owned and shown by Miranda Rogers-Schaefer
Jr Working Hunter
Jr Working Hunter Level 2
Jr Hunter Hack
Jr Hunter Hack Level 2
Amateur Working Hunter
Amateur Hunter Hack
Amateur Equitation Over Fences
Amateur Equitation Over Fences Level 2
2019 LUCKY 7
owned and shown by Miranda Rogers-Schaefer
RESERVE Jr All-Around
2018 AQHA YEAREND HIGHPOINT
owned and shown by Miranda Rogers-Schaefer
Top 5  Jr  Hunter Hack
Top 10  Jr Working Hunter
Top 10 Jr Progressive Working Hunter
2018 QUALIFIED AQHA WORLD SHOW
owned and shown by Miranda Rogers-Schaefer
Progressive Working Hunter
Jr Working Hunter
Jr Working Hunter Level 2
Jr Hunter Hack
Jr Hunter Hack Level 2
Amateur Working Hunter
Amateur Hunter Hack
2018 CONGRESS
owned and shown by Miranda Rogers-Schaefer
9th Jr Hunter Hack
5th NSBA Jr Hunter Hack
12th L1 Working Hunter
9th NSBA L1 Working Hunter
5th Jr Working Hunter
4th NSBA Jr Working Hunter