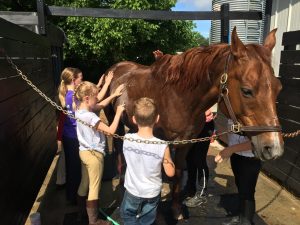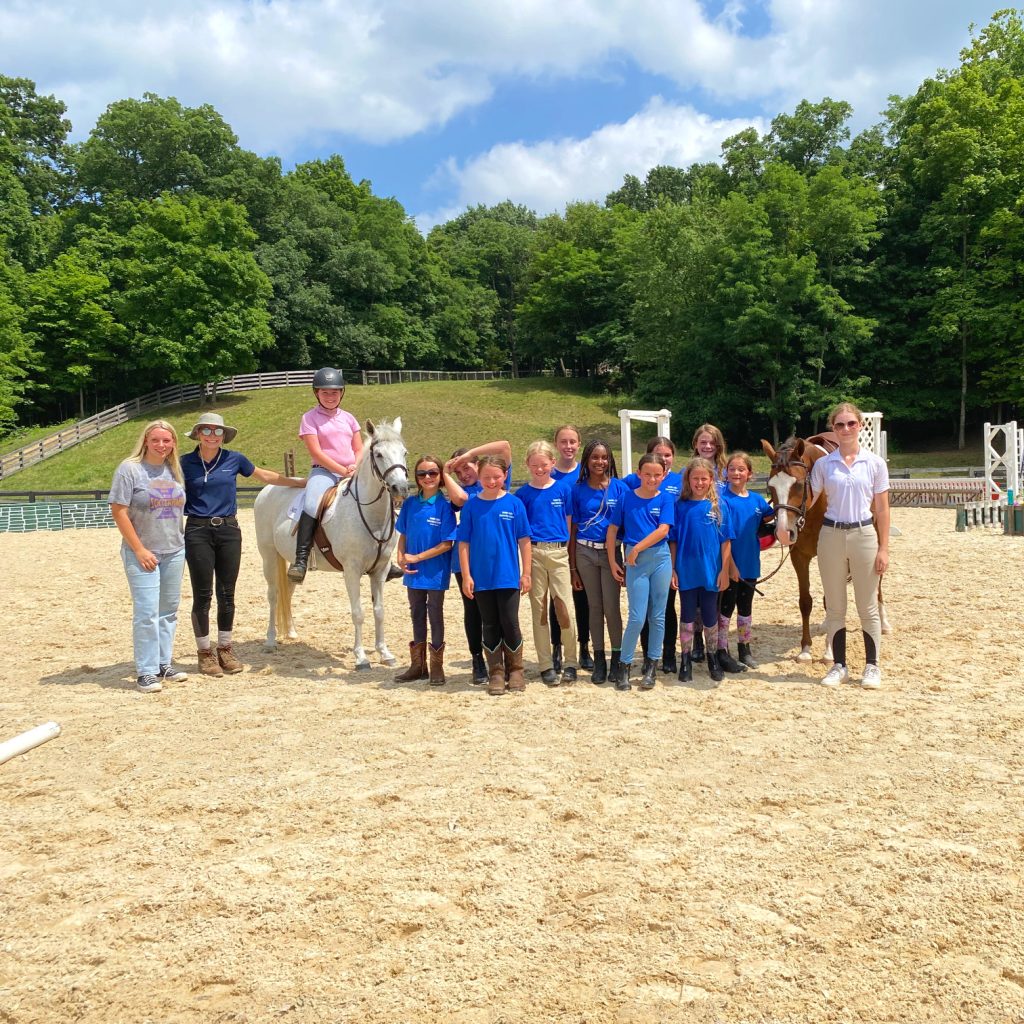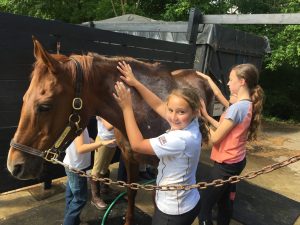 At our camps, riders will have the opportunity to learn how to groom, bathe, clip, band and braid a horse in addition to riding. Campers will follow in the footsteps of our barn staff, responsible for the care of our barn's spectacular horses. The campers will participate in feeding and watering the horses twice a day and learn the types of hay and grain used, how much to feed the horses and why this information is important in horse ownership. Campers will participate in two riding lessons per day.
2024 CAMP DATES:
Camp Springs, KY TBD
8:30am -4:00pm
Cost per camp is $600
Additional weeks include $25.00 discount; only if attended 1st week of camp
Returning 2023 campers receive 1 time $50.00 discount.

All campers will receive a camp T-Shirt!
Camp Size is limited, so please call or email!
At Saddle Lake Equestrian Center, we are dedicated to providing the best possible care for our horses and learning opportunities for our students in a fun and safe environment. Your child will be learning from experienced and confident teachers, so they too may become well-versed in horse care, behavior and riding.
Contact Saddle Lake Equestrian Center today to enroll! Space is limited and spots are filling quickly.
  Call 859-635-3773 or email Missy Jo at me@missyjo.com