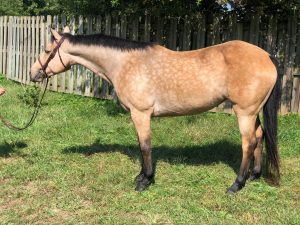 FIBONACCI
2010 14.1h Buckskin Conomera/TB Cross Mare
Leased to Reese Chubb
Under the guidance of Suzanne Chubb and Paramount Performance Horses
Fibonacci is a correct mover with lots of scope over the fences and a lead change. She is extremely brave and will take you to the jumps. She is green eligible but needs some children's miles first.