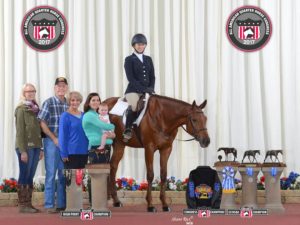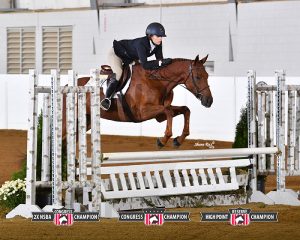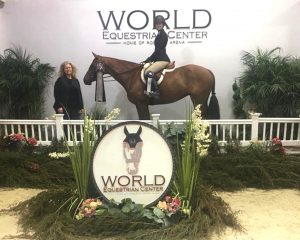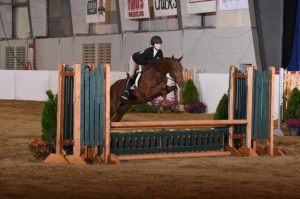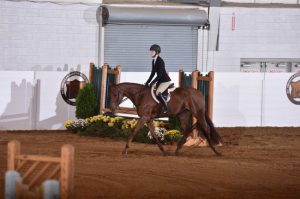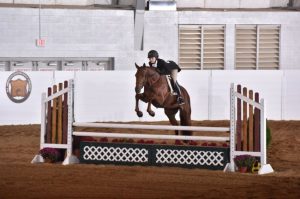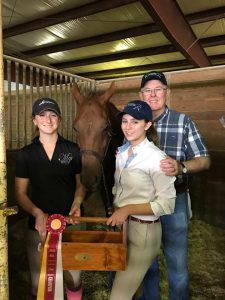 PIPEN HOT IRONS
2011 Sorrel Mare
These Irons Are Hot x Tru Nic Pic (tb)
SOLD to Isa Johnston
Under the guidance of Mikhal Newberry of Alabama
"Hope" has proven herself time and time again with too many awards to count including a Congress Championship, Reserve Congress Championship, Reserve All-Around Winner at the Congress and numerous top five and top tens. She has earned a total of 237 AQHA points in Working Hunter, Equitation Over Fences, Hunter Hack, Hunter Under Saddle, Equitation, Showmanship, and Halter earned in the Open, Amateur, Youth and Novice Divisions. Hope has a wonderful ready to please disposition and is ready to take her next rider to the next level.
2018 CONGRESS
Owned and Shown by Maddie Paul
Finalist Youth Hunter Hack 14-18
8th Sr Working Hunter
6th NSBA Sr Working Hunter
8th Open Hunter Classic
2017 WEC – WEEK 7
Owned and Shown by Maddie Paul
RESERVE CHAMPION Green Hunters
CHAMPION $1000 USHJA Green Hunter Incentive Class
2017 CONGRESS
Owned and Shown by Maddie Paul
RESERVE CHAMPION L1 Youth 14-18 All-Around
CHAMPION L1 Youth Hunter Hack
CHAMPION NSBA L1 Youth Hunter Hack
RESERVE CHAMPION L1 Youth Equitation Over Fences
CHAMPION NSBA L1 Youth Equitation Over Fences
7th Youth 14-18 Hunter Hack
5th NSBA Youth 14-18 Hunter Hack
13th Sr. Working Hunter
11th NSBA Sr. Working Hunter
15th Hunter Classic
12th Sr. Hunter Hack
11th NSBA Sr. Hunter Hack
2017 DOGWOOD CLASSIC
Owned and Shown by Maddie Paul
CHAMPION L1 Youth All-Around
CHAMPION Youth 14-18 All-Around
2016 AQHA YEAR END HIGH POINT
Owned and Shown by Maddie Paul
2nd Working Hunter Mare
High Point Progressive Working Hunter Mare
2nd Jr Working Hunter
8th Progressive Working Hunter
4th Jr. Progressive Working Hunter
2016 AQHA WORLD SHOW
Owned and Shown by Maddie Paul
Finalist Jr. Hunter Hack
Finalist Jr. Working Hunter
2015 NSBA YEAR END HIGH POINT
Owned and Shown by Taylor Douglas
3rd Novice Amateur Hunter Hack
3rd Jr Hunter Hack
6th Jr Working Hunter
2015 CONGRESS
Owned and Shown by Taylor Douglas
13th Jr Hunter Hack
6th NSBA Jr Hunter Hack
10th Novice Amateur Hunter Hack
3rd NSBA Novice Amateur Hunter Hack
8th Non-Pro Hunter Classic
4th Jr Working Hunter
Reserve Champion NSBA Jr Working Hunter
10th Green Working Hunter
7th NSBA Green Working Hunter
10th Progressive Working Hunter
5th NSBA Progressive Working Hunter
2015 KHJA FALL CLASSIC
Owned and Shown by Taylor Douglas
10th in the KHJA Derby
Division Champion Intermediate Adult
2015 KENTUCKY SUMMER – A
Owned and Shown by Taylor Douglas
Division Reserve Champion Pre-Adult